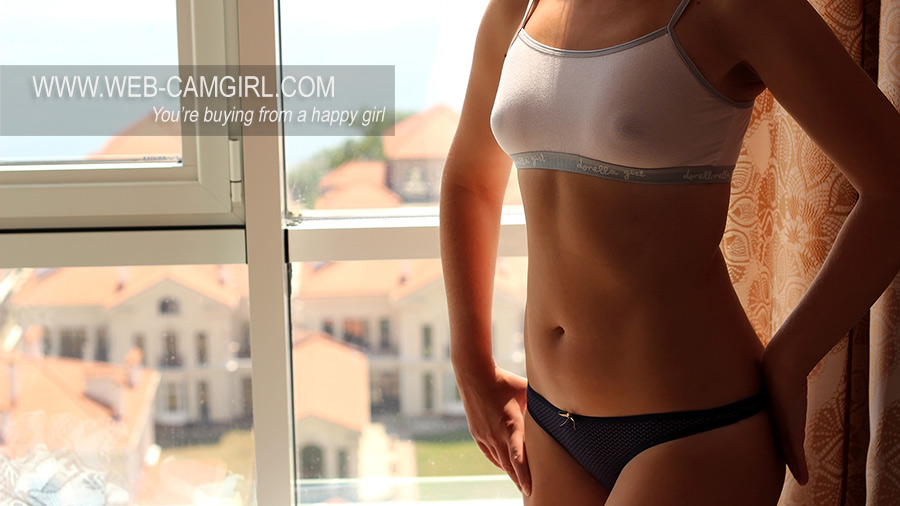 Item #0417 - $40 USD
My white see through bra showing my sexy small breast. E-mail me to order



I like to wear these bras. They are very comfortable to wipe my sweet sweat ;)
---
I think that a man who buys my worn bra is mainly seeking to enjoy the tender natural aroma of my body, mixed with a haunting trace of my perfume. He's seen my photos, watched my videos, and wants to experience my sweet subtle fragrance.

It is as if we have just passed each other in the street, when I am out on a walk, and he breathes more deeply to savor my feminine aroma which lingers a few moments in the air. It is not so much a sexual scent, such as he would find in my worn panties (I am a highly sexed girl ;-)), but the authentic, everyday feminine aroma of a beautiful and healthy young woman.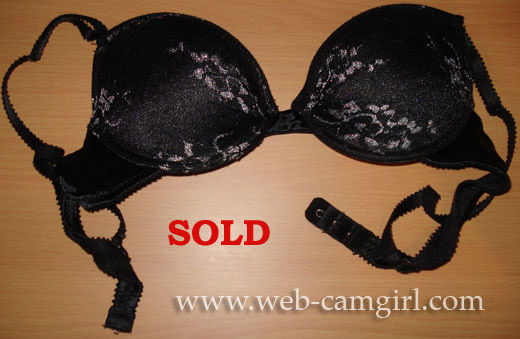 Item #0411 - $40 USD
Worn black bra for sale. E-mail me to order


---
A man who buys from me briefly perceived the warm sensuality beneath the cool composed exterior I present to the world, and noticed the subtle curve of my breasts beneath my pullover or blouse. Now all that remains is the trace of my scent on the breeze. He feels a slight wave of sadness, of lost opportunity and of ships passing in the night, balanced by the sweet beginning of arousal in his underpants. In purchasing my sweet smelling worn bra, a man is acquiring a cherished cache of this tantalising fragrance, which he can enjoy again and again, as he dreams of having me close.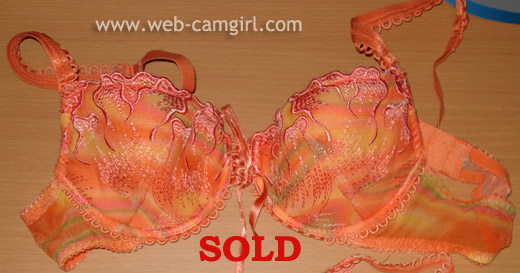 Item #0416 - $40 USD
My super vintage bra E-mail me to order


---
My worn bra buyer is also usually a lover of female breasts, which for some men are the most adored part of a woman's body. My breasts are small, soft and very sensitive, the men who buy my bras love to kiss and smell the little cups in which my breasts nestle while I go about my day. It's also to do with his desire for intimacy, perhaps, which can be so hard to find and then to keep. Of course, some guys just love girls' tits, hooters, knockers, whatever, and I'm always happy to feed their hunger too ;-)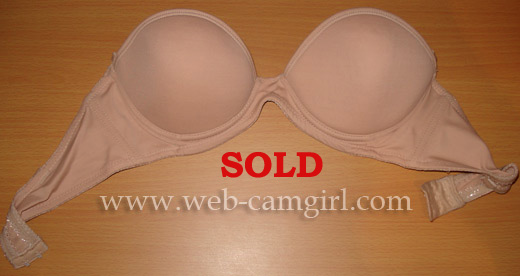 Item #0413 - $40 USD
My everyday life used nude color bra E-mail me to order


---
Have a look at my selection of bras below and choose one that you would like to own. If you are interested in matching bra and panty sets, please ask me. If the photo says SOLD, that means it has already gone to a lucky buyer, but I keep it up to tease you ;-) Do you want to have a strong scent of my perfume on the fabric, or mainly my natural body smell? Contact me to discuss your requirements using the form below, or email if we have corresponded before, and we will proceed from there.



Item #0412 - $40 USD
Nude bra E-mail me to order


---
If you have not yet signed up for my Members' site, you may be interested to know that it contains many photos and videos not available on my public site. These include some full nude, and some quite intimate, material which you might enjoy.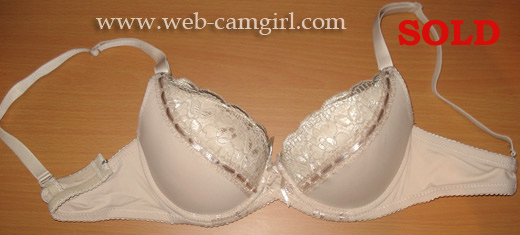 Item #0414 - $40 USD
Other nude bra for sale E-mail me to order


---
If you are a generous man, and would like to treat me and get to know me better, you might also consider paying my bills. Write and tell me why you want to pay me, share your deepest needs and fantasies with me. I will reward you with my attention and care, regular emails and choice exclusive everyday life photos not available on my web site. You don't have to be alone with your fantasies.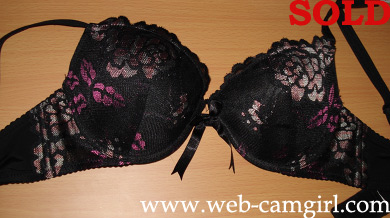 Item #0404 - $40 USD
Black bra E-mail me to order


---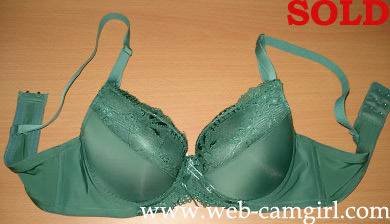 Item #0405 - $40 USD
Green bra E-mail me to order


---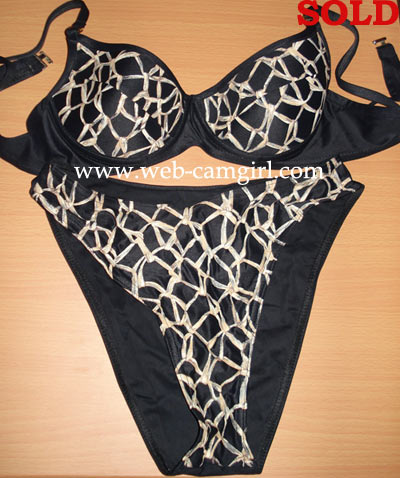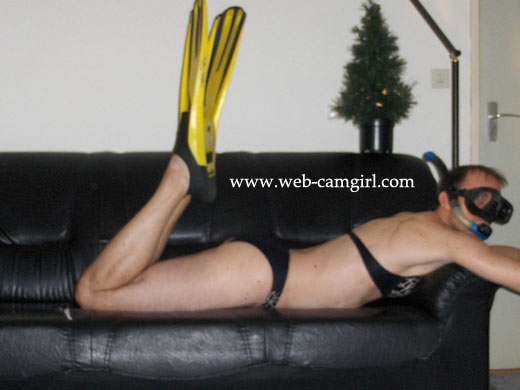 Item #0409 - $40 USD
My well worn swimming suit E-mail me to order

You can see many other Happy Buyers with my used items. Wanna be one of them?


---
If you have any additional order details and special requests, DON'T BE SHY!!! Share your fantasy with me.
Contact me via my contact form, or email if we have previously corresponded, and I will reply usually within 24 hours.
Powered by

EMF

Contact Form




By sending this message, you are confirming that you are at least 18 years of age or older