My Worn Cotton Socks for sale
I have sold many pairs of dirty socks. Men seem to love having my worn socks to play with, or worship. Cotton is good because it absorbs my sweat well. If you are a foot fetishist, or like to adore a real girl's smelly socks, deny yourself no longer. Order your pair now!

I can wear the socks for one day, for several days or even a week, depending on how stinky you want them ;-) My one-day wear socks have almost no scent, for those of you who want to enjoy a VERY gentle natural aroma of female feet. I can add a spray of perfume to give them a sweet feminine fragrance, if you want. My long-wear socks can smell really pungent and reek of my stale foot sweat. Here is the link to see my other site selling used socks http://www.UsedSocks.net/socks.html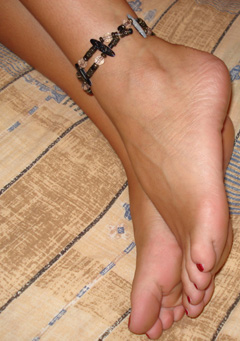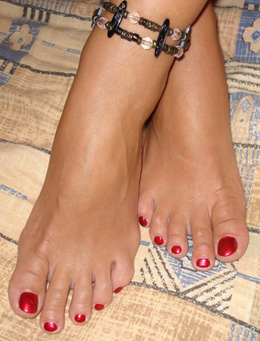 I love dirtying my worn unwashed socks for you guys, and have fun thinking of you sniffing them and sucking all my sweat and dirt out. All socks are tightly packed in air tight bags, so they smell and taste exactly as they were when I peeled them off my pretty feet. I have written a short instruction telling you how to order:

1. Scroll down this page to see the socks I have available for sale now.
2. Pick the pair you'd love to get the most and tell me the item #
3. Scroll to the bottom of this page and find there the contact form.
4. Fill out the contact form and also tell me a bit more about the socks you want to get. How long do you want me to wear them for you? Would you like them to be extra strong scented or not so much?

If you are crazy for my socks, and want to treat me as the Princess I am, you should consider making a regular financial contribution. In return you will get regular photos not available on my web site, and the chance to explore your fetish with me one-to-one via email. You don't have to be alone with your fetish.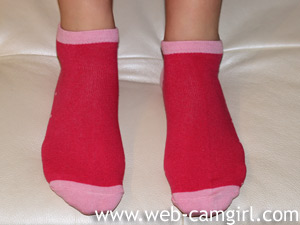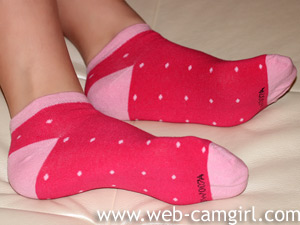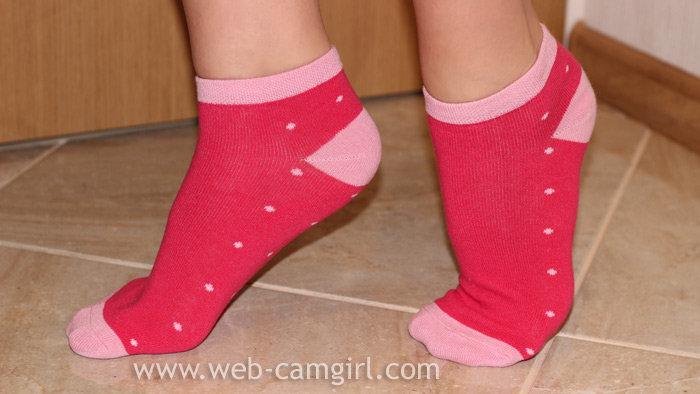 Item #0375 - $35 USD
Other solid red color red ankle socks - E-mail me to order


---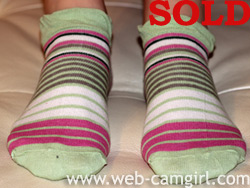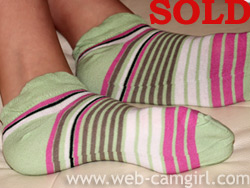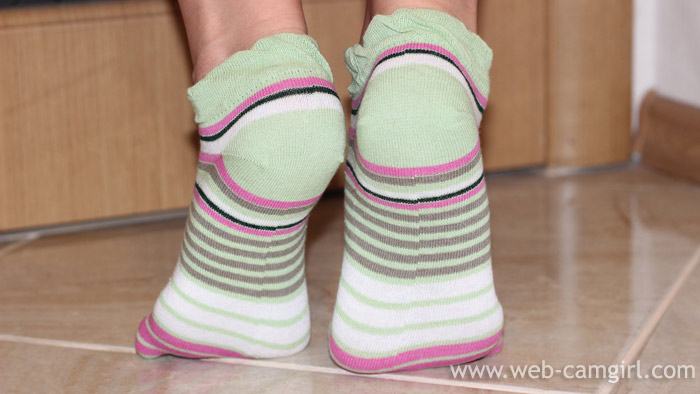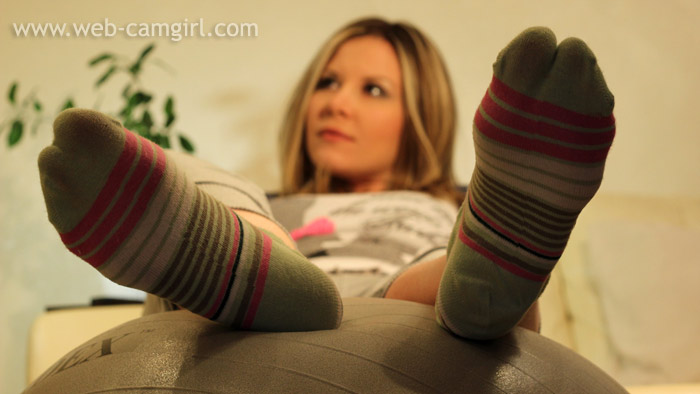 Item #0372 - $35 USD
A pair of colorful green socks that I bought per special order + extra 15 photos for $10 - E-mail me to order


---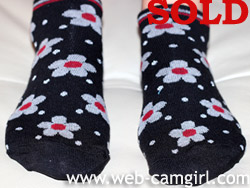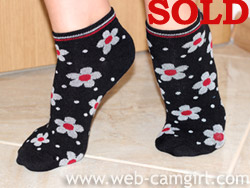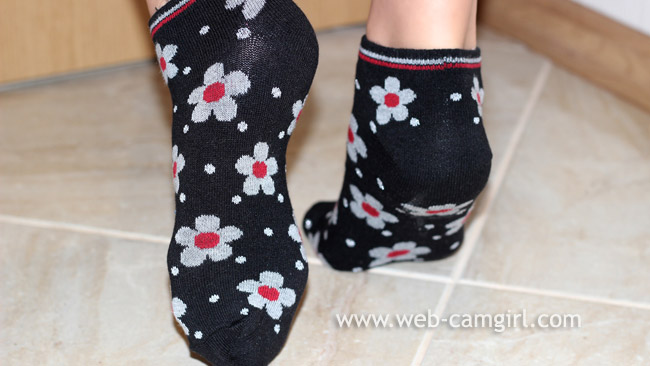 Item #0373 - $35 USD
A pair of used socks with sexy white daisy flowers - E-mail me to order


---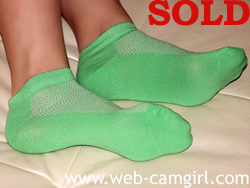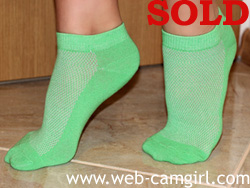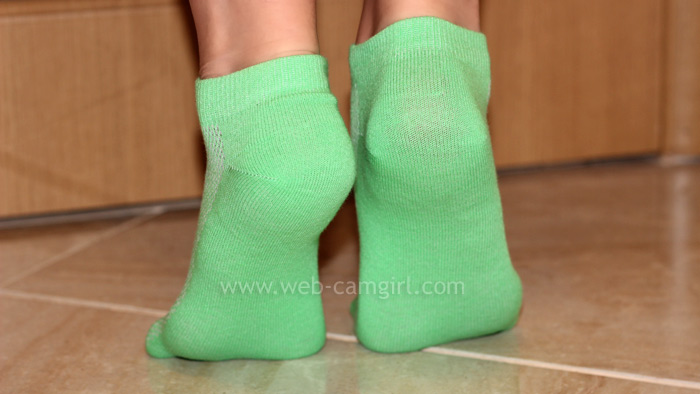 Item #0374 - $35 USD
A pair of sweet green socks - E-mail me to order


---
---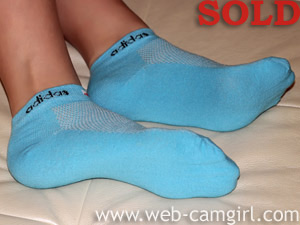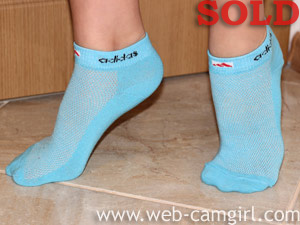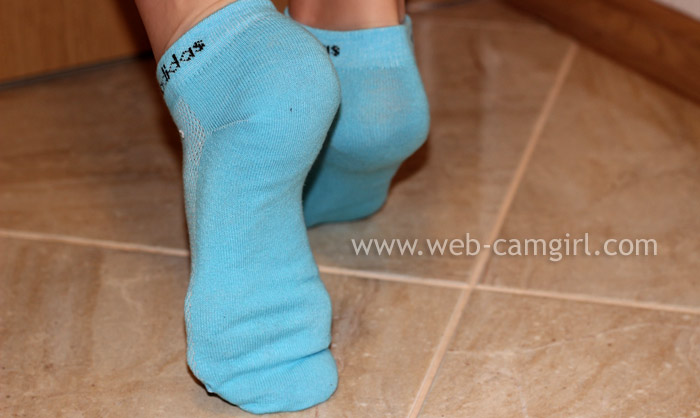 Item #0376 - $35 USD
A pair of neat used blue ankle socks - E-mail me to order


---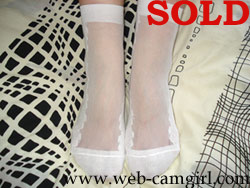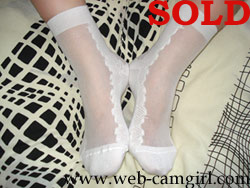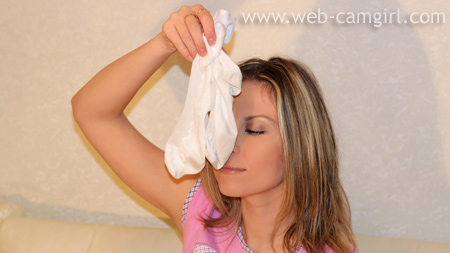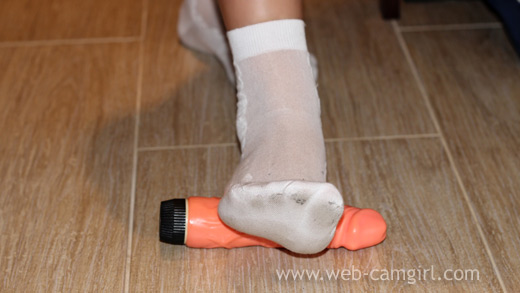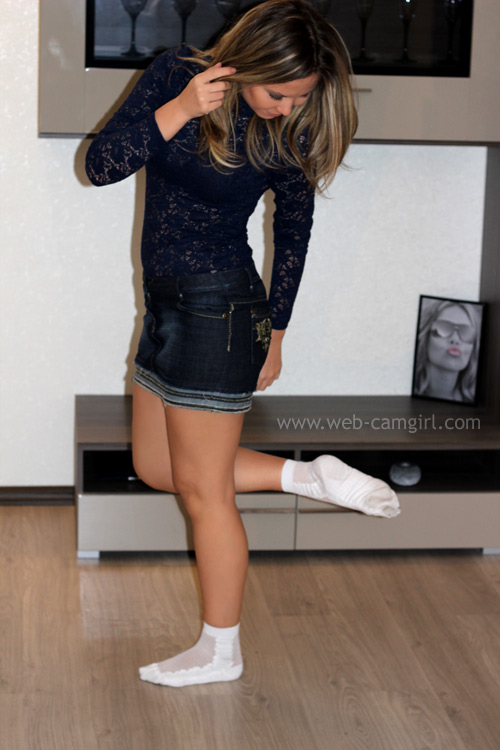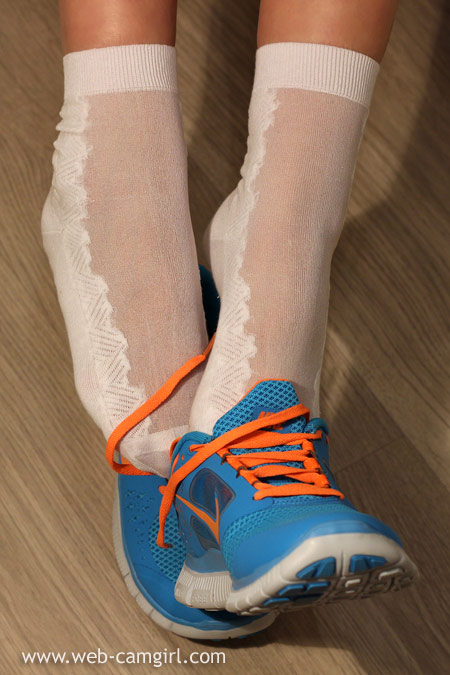 Item #0347 - $35 USD
Thin, well worn white cotton socks for sale. - E-mail me to order


---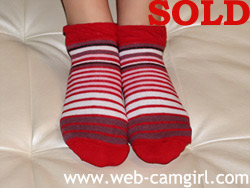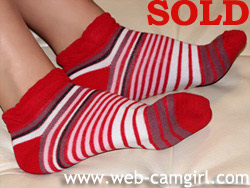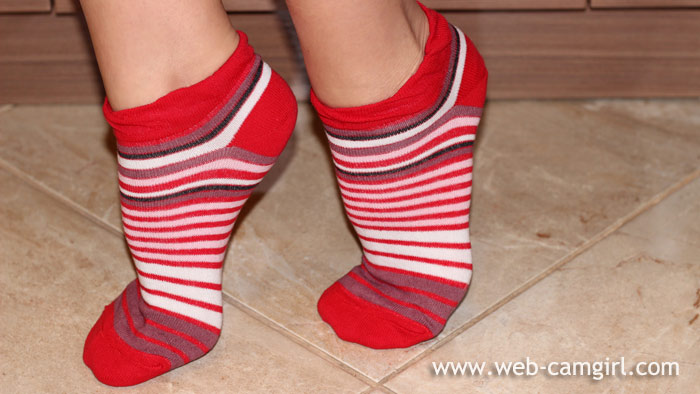 Item #0371 - $35 USD
Red short socks ready to be worn ;) - E-mail me to order


---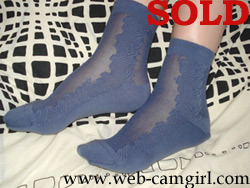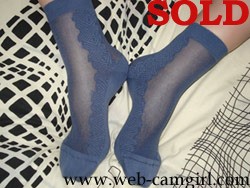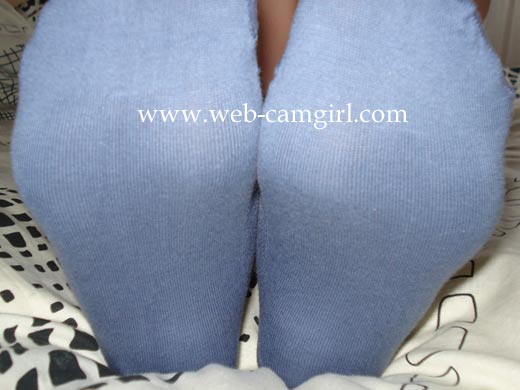 Item #0349 - $35 USD
Thin worn blue cotton socks. Ready to be smelly and stinky - E-mail me to order


---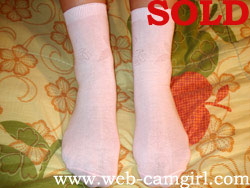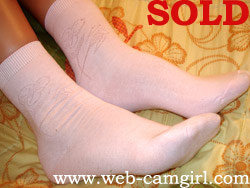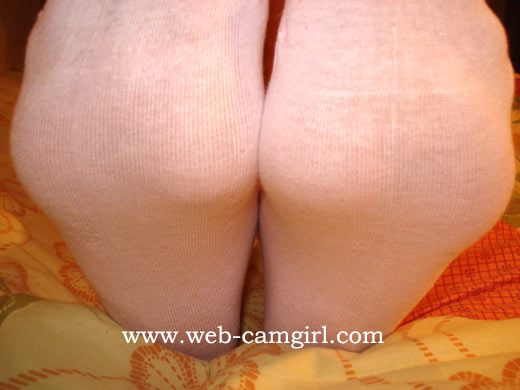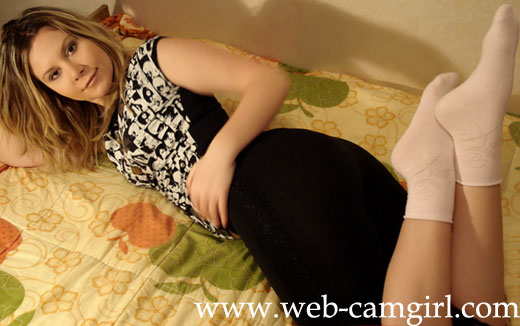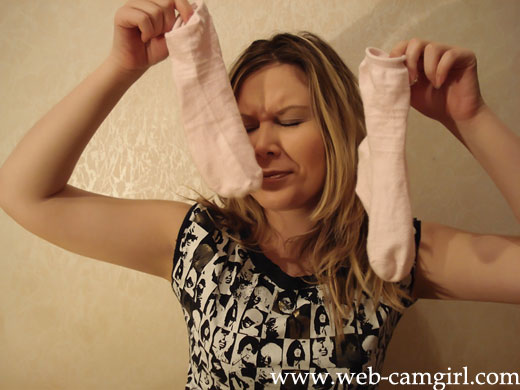 Item #0294 - $35 USD
Sweat soaked used socks for sale from your socks girl. - E-mail me to order


---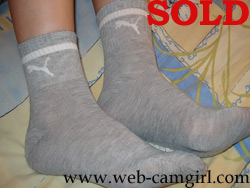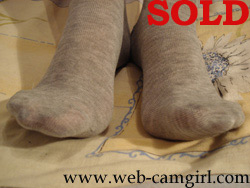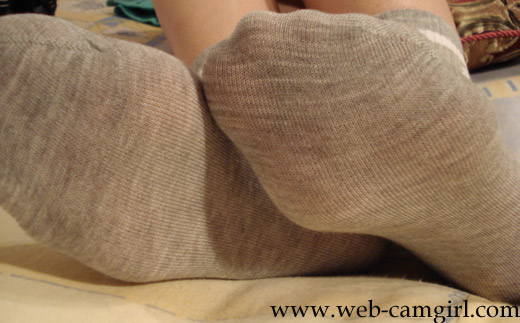 Item #0267 - $35 USD
Grey worn socks for sale - E-mail me to order


---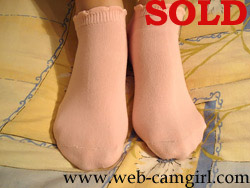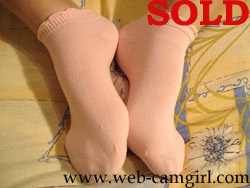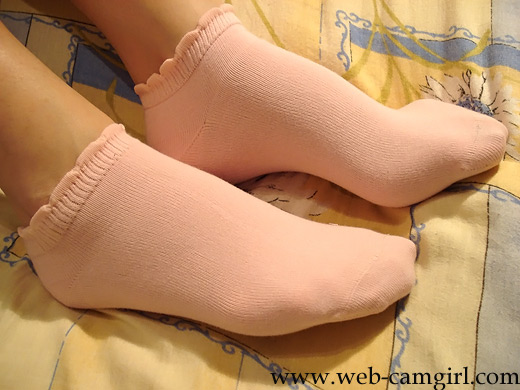 Item #0273 - $35 USD
Selling my cream color ankle socks. - E-mail me to order


---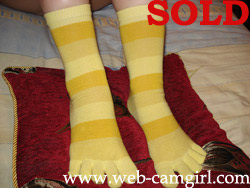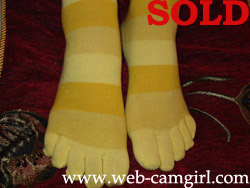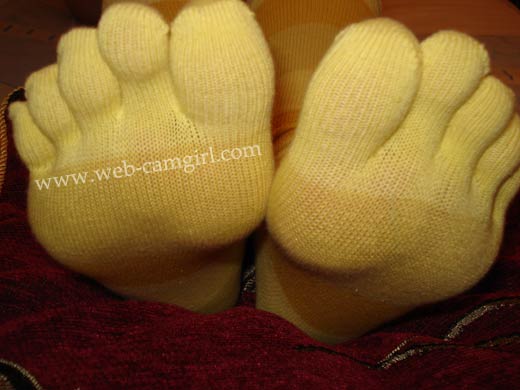 Item #0279 - $35 USD
Used toes socks. My worn toes socks for sale. - E-mail me to order


---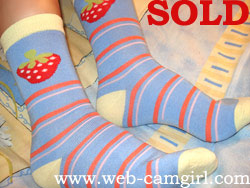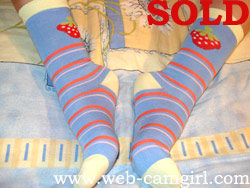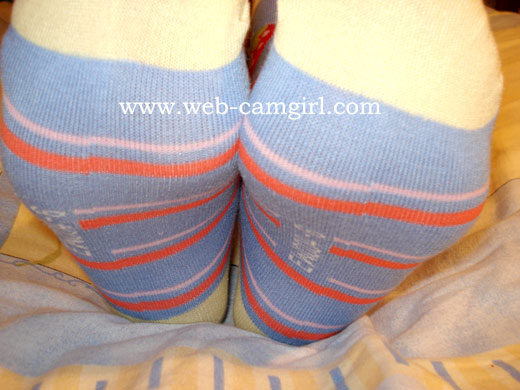 Item #0293 - $35 USD
Used socks fetish. Girls feet used and dirty socks - E-mail me to order


---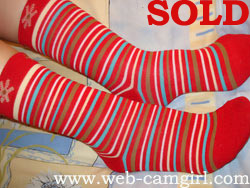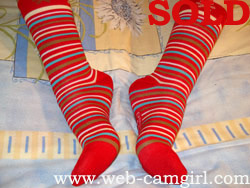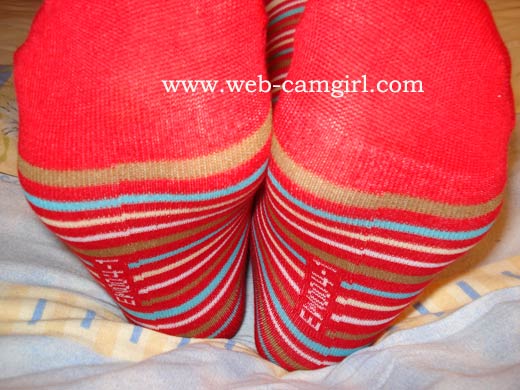 Item #0289 - $35 USD
Feet scented dirty socks. Buy used red socks from real girl - E-mail me to order


---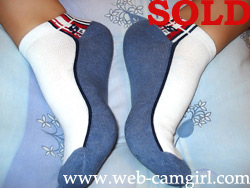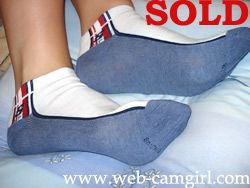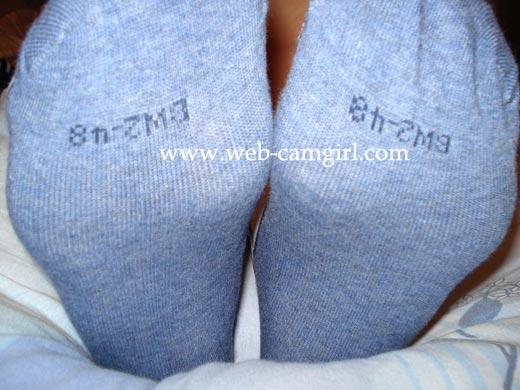 Item #0285 - $35 USD
Foot scented dark blue and white socks - E-mail me to order


---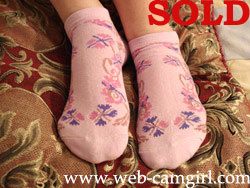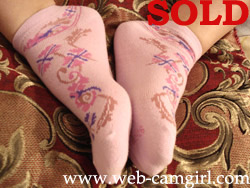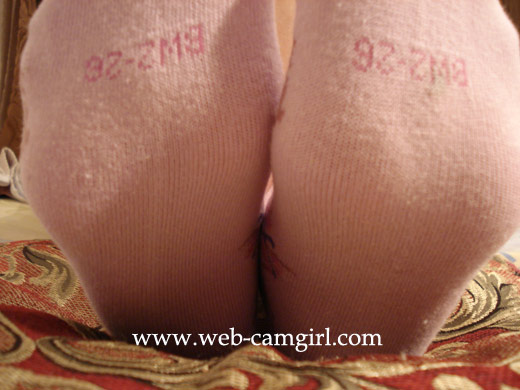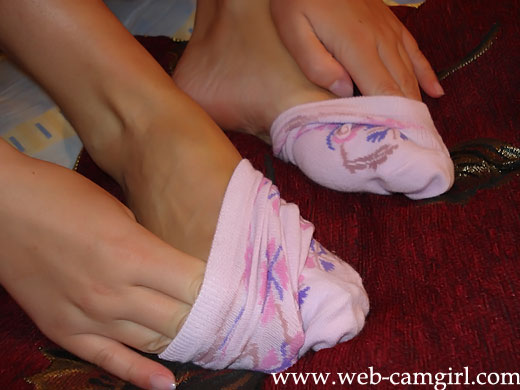 Item #0276 - $35 USD
Sweaty wet used dirty socks. Dirty female socks - E-mail me to order


---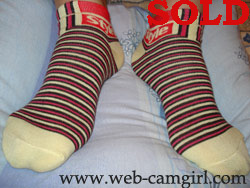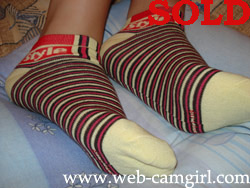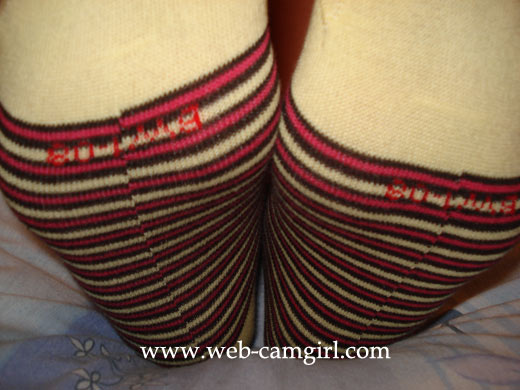 Item #0281 - $35 USD
Dirty and smelly girls socks. Karina's dirty socks - E-mail me to order


---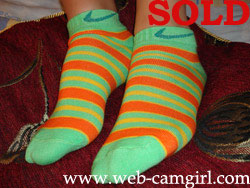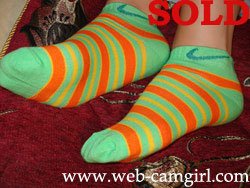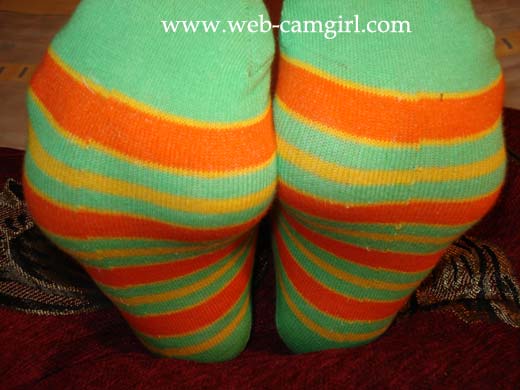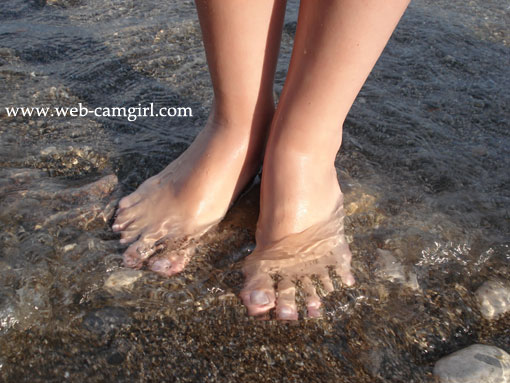 Item #0280 - $35 USD
Stinky, striped green and orange socks for sale - E-mail me to order


---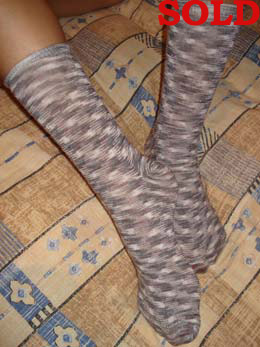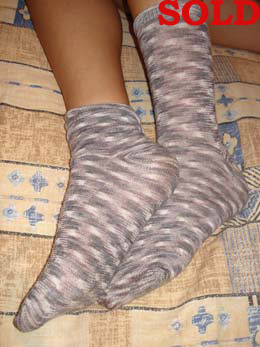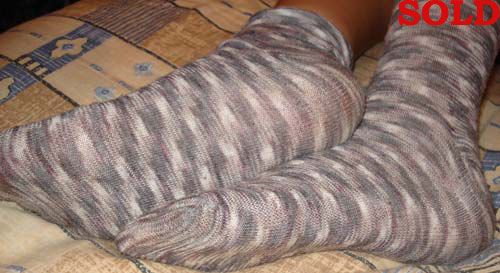 Item #0256 - $35 USD
My worn dirty socks E-mail me to order


---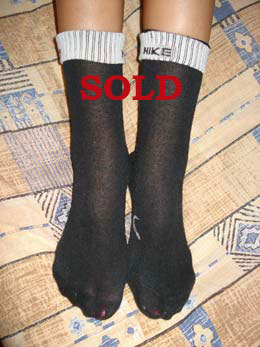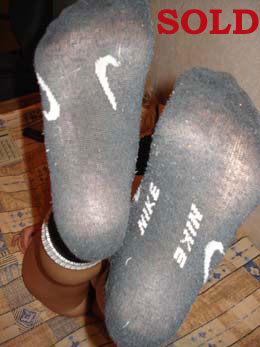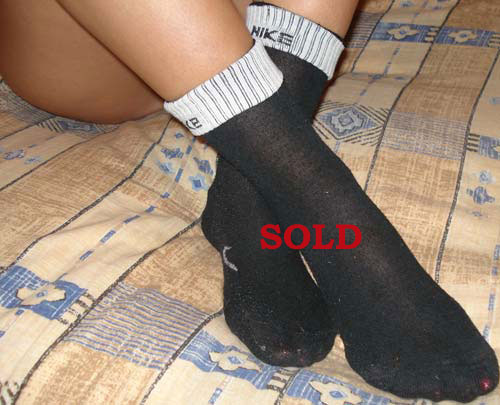 Item #0257 - $35 USD
My worn smelly socks E-mail me to order


---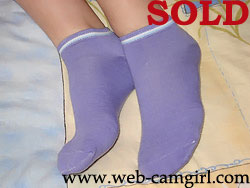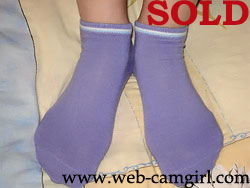 Item #0262 - $35 USD
Worn lilac socks E-mail me to order


---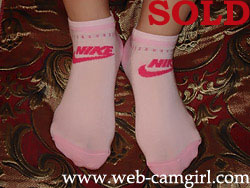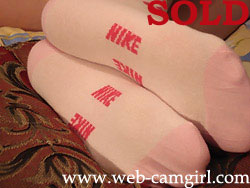 Item #0263 - $35 USD
My dirty light pink socks for sale E-mail me to order


---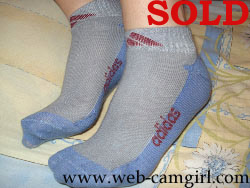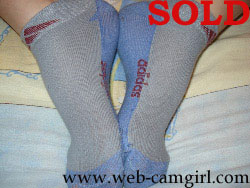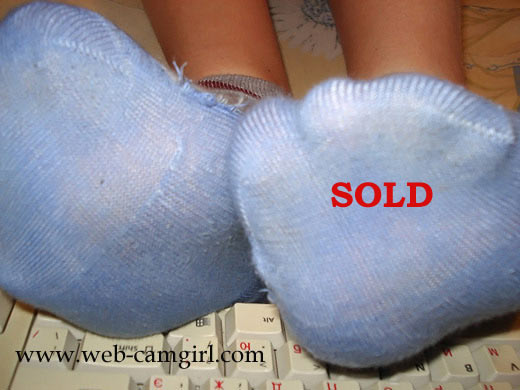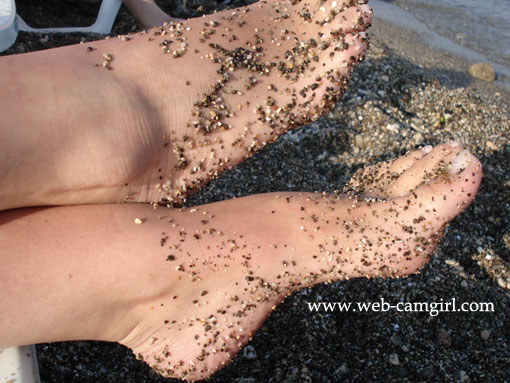 Item #0264 - $35 USD
Stinky used socks for sale E-mail me to order


---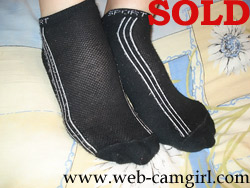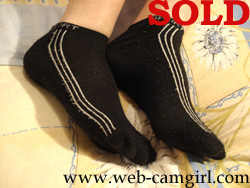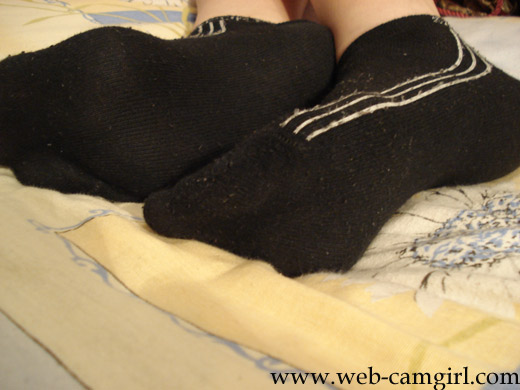 Item #0265 - $35 USD
Black used socks for sale - E-mail me to order


---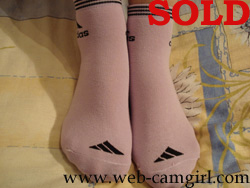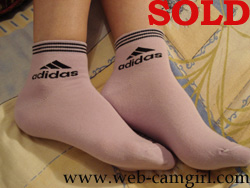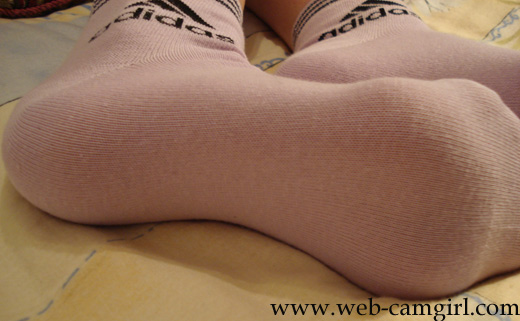 Item #0266 - $35 USD
Used light pink socks (adidas) - E-mail me to order


---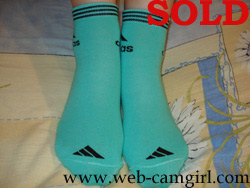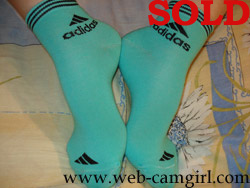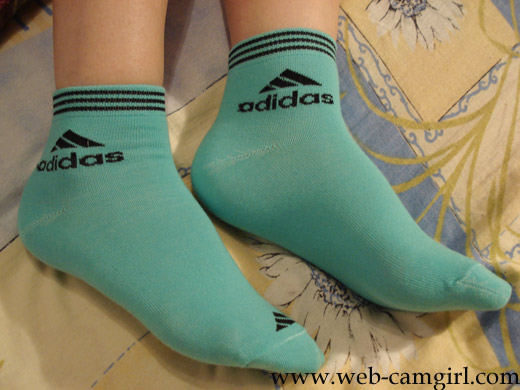 Item #0268 - $35 USD
Motton blue stinky socks for sale (adidas) - E-mail me to order


---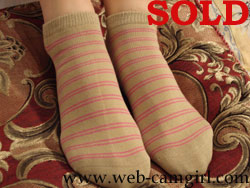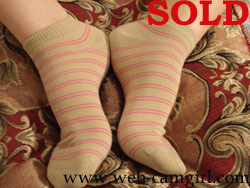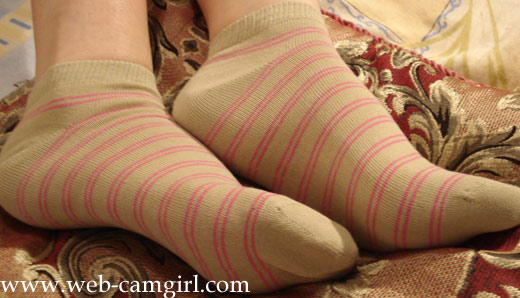 Item #0269 - $35 USD
Sweat soaked socks for sale - E-mail me to order


---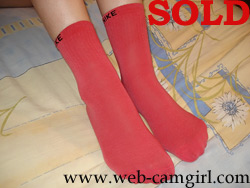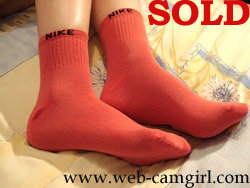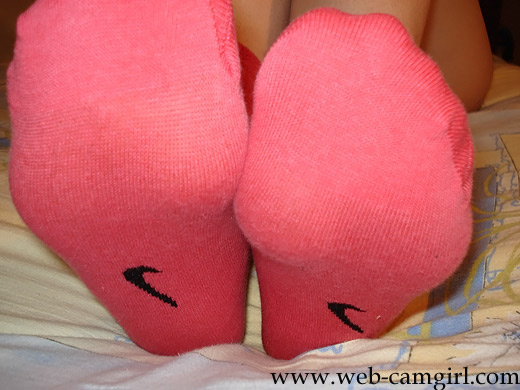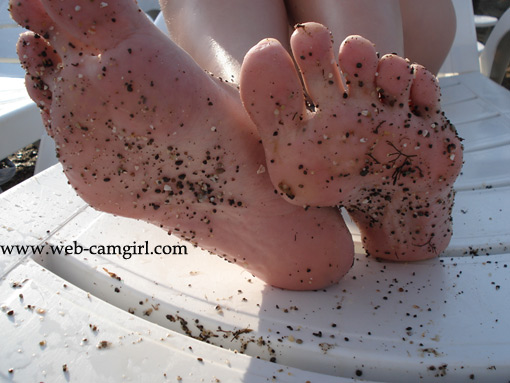 Item #0271 - $35 USD
Red socks for sale. Buy and sniff them. - E-mail me to order


---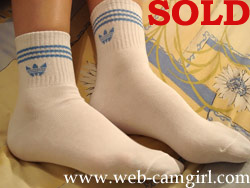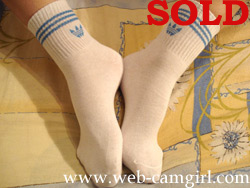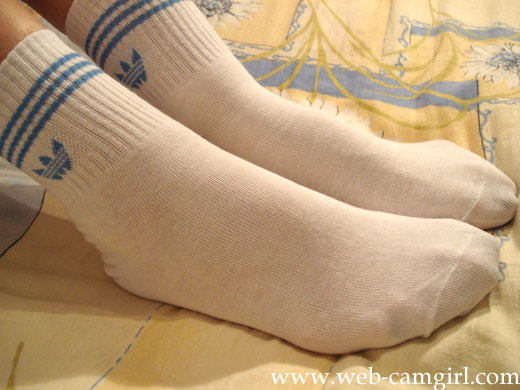 Item #0272 - $35 USD
Soaked ladies socks for sale. Buy my white worn socks - E-mail me to order


---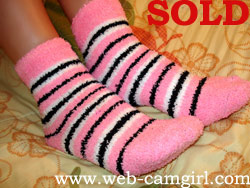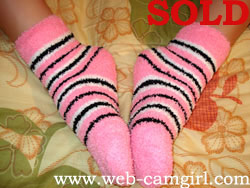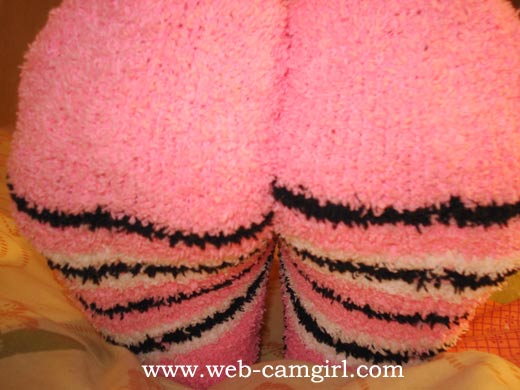 Item #0296 - $35 USD
Karina's used warm socks. Very warm (wool) and sweaty. - E-mail me to order


---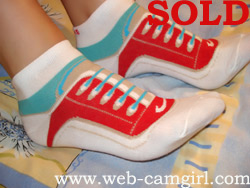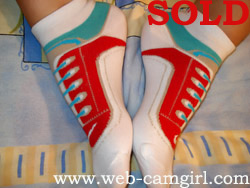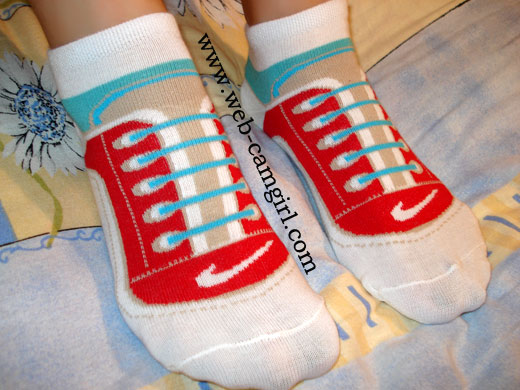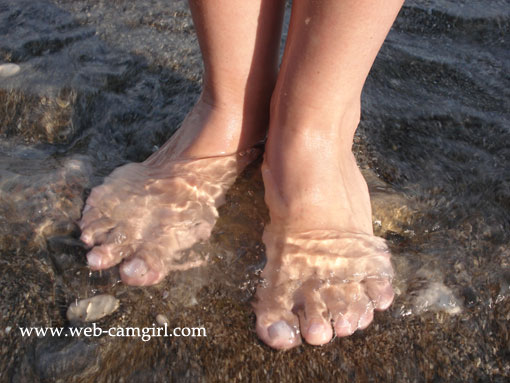 Item #0290 - $35 USD
Sneakers like worn socks. For guys who want to smell my socks and sneakers. 2 in 1 ;-) - E-mail me to order


---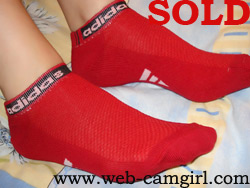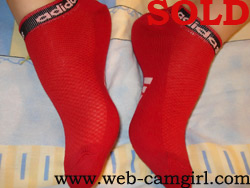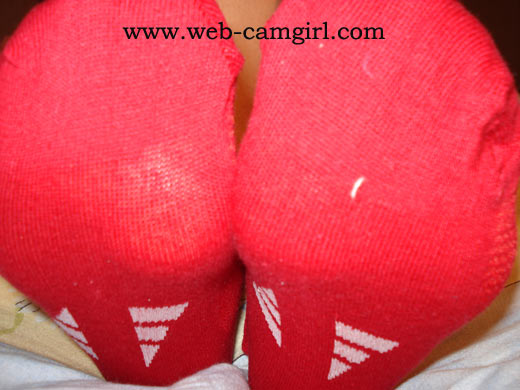 Item #0292 - $35 USD
Red ankle socks with adidas logo. Used sport socks - E-mail me to order


---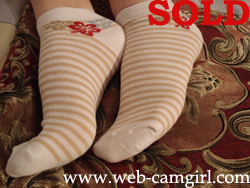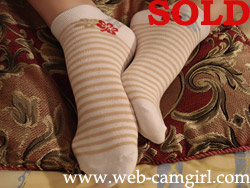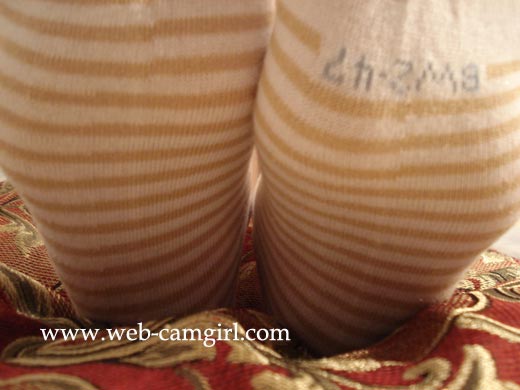 Item #0277 - $35 USD
Sniff my striped girly used socks - E-mail me to order


---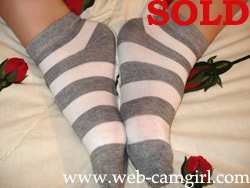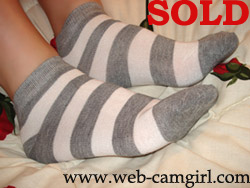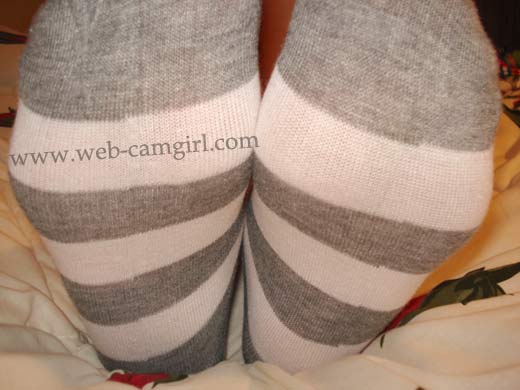 Item #0315 - $35 USD
Socks for worshippers. Buy and worship my socks and foot smell - E-mail me to order


---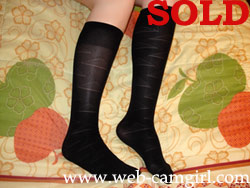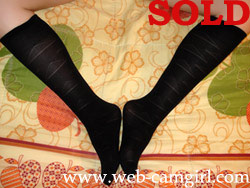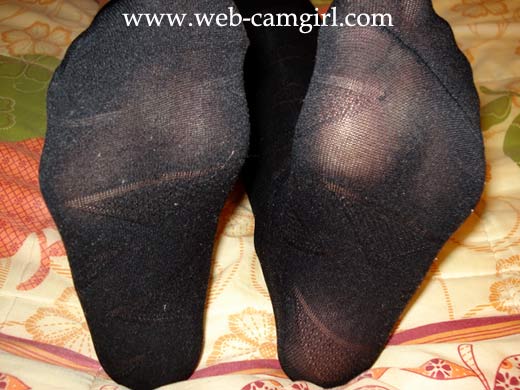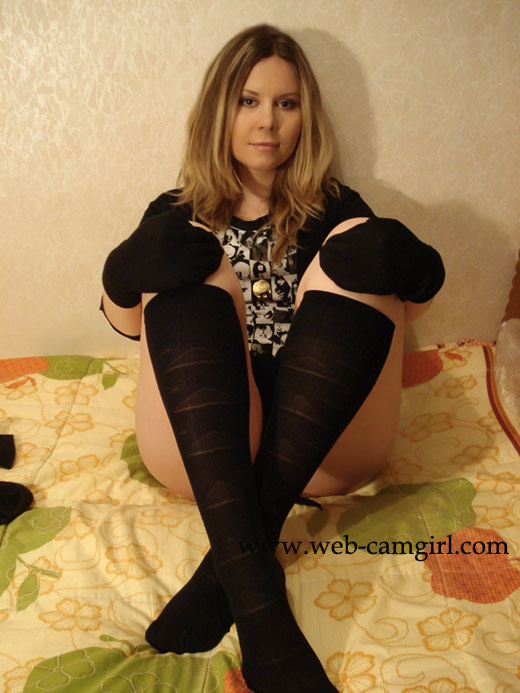 Item #0320 - $35 USD
Used cotton knee-highs. A pair of my worn hosiery - E-mail me to order


---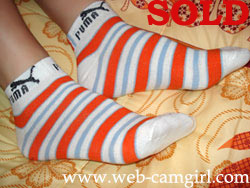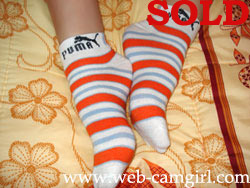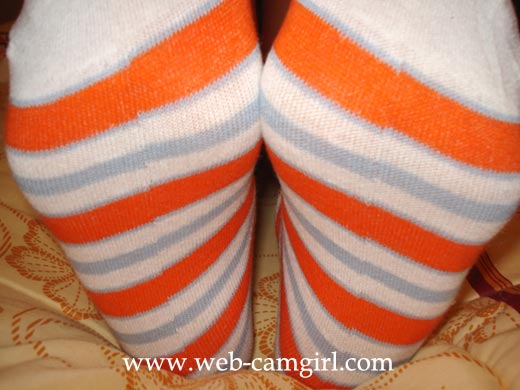 Item #0307 - $35 USD
Other smelly sporty socks (puma) - E-mail me to order


---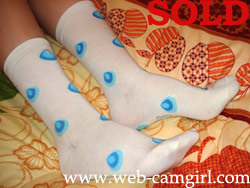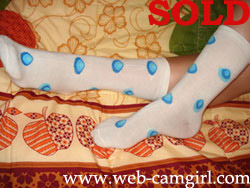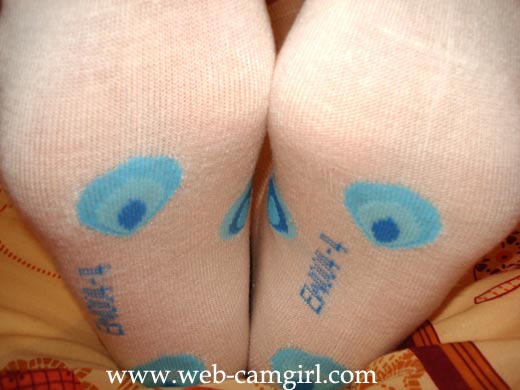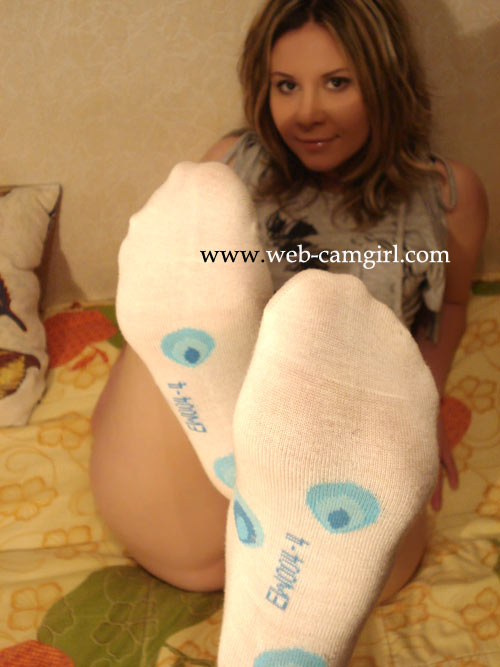 Item #0310 - $35 USD
Worn long socks - E-mail me to order


---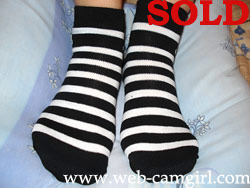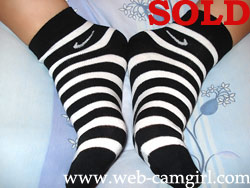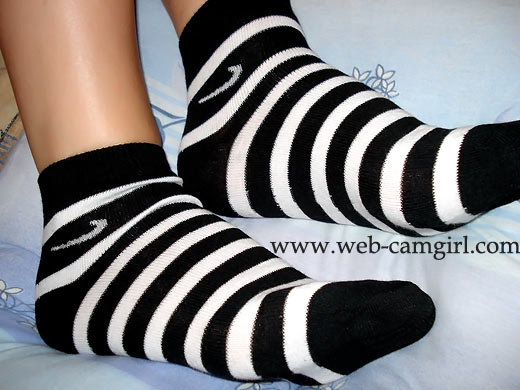 Item #0286 - $35 USD
Hot girl - sweaty socks - E-mail me to order


---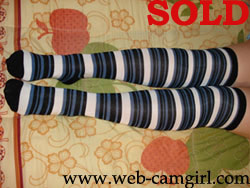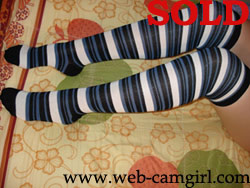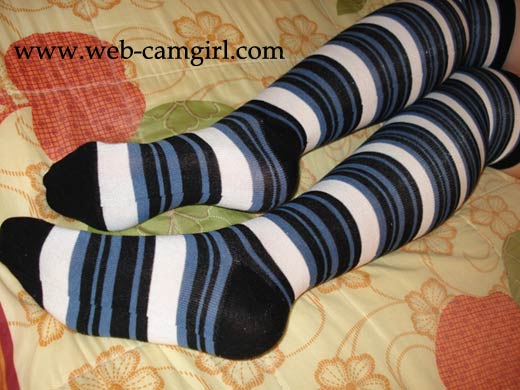 Item #0328 - $35 USD
Well worn long striped socks - E-mail me to order


---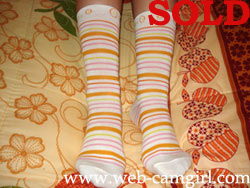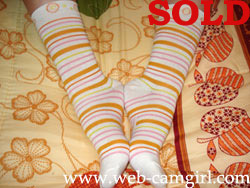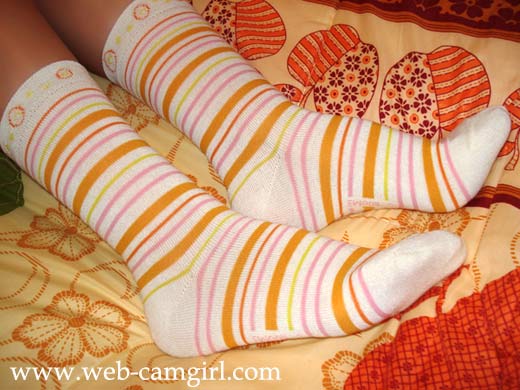 Item #0309 - $35 USD
White girl selling worn socks. Dirty soles long socks for sale - E-mail me to order


---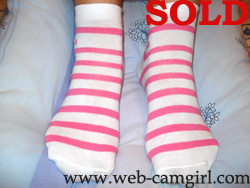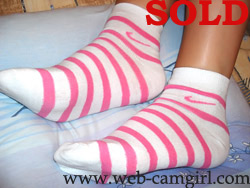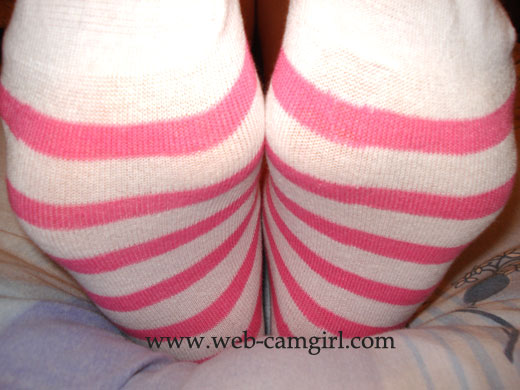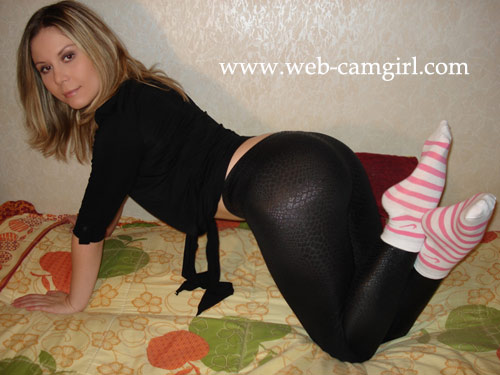 Item #0284 - $35 USD
Striped white and pink socks worn by your sweet girl - E-mail me to order


---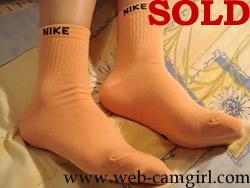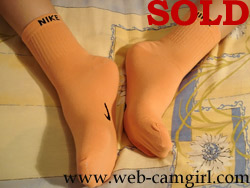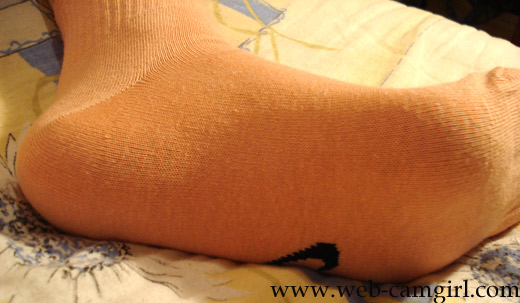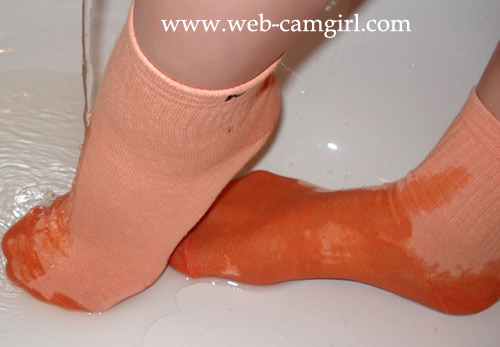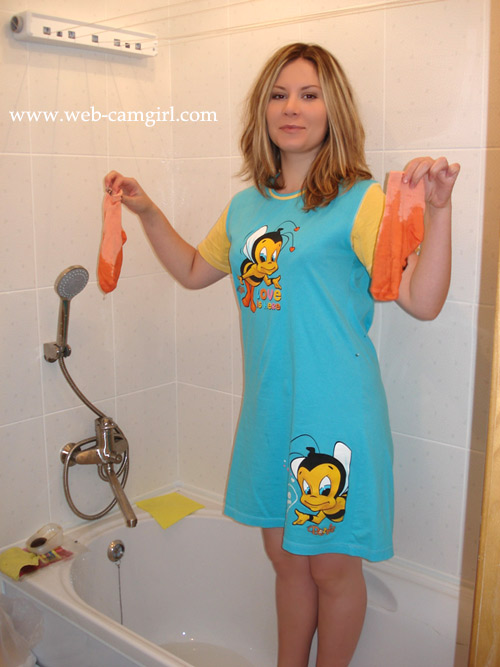 Item #0274 - $35 USD
Water soaked socks in my bathroom - E-mail me to order


---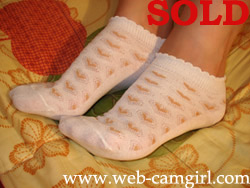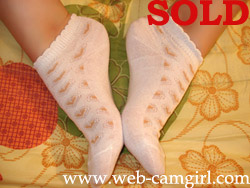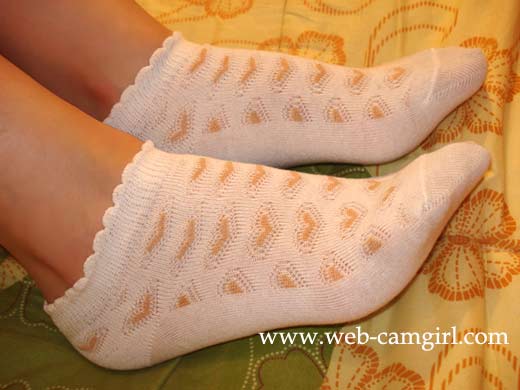 Item #0330 - $35 USD
White ankle socks with hearts for sale - E-mail me to order


---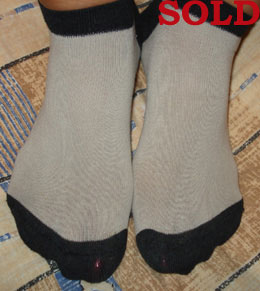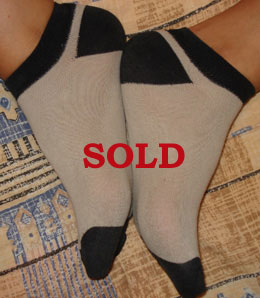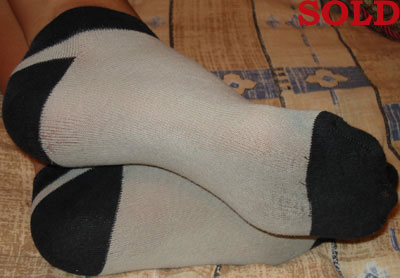 Item #0255 - $35 USD
My first socks I sold E-mail me to order


---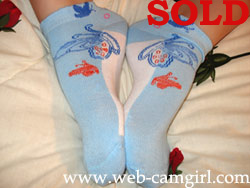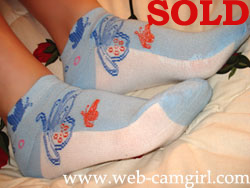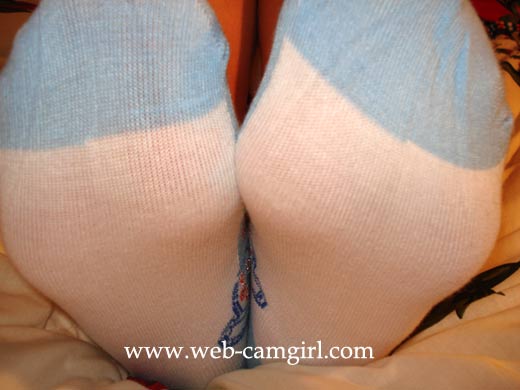 Item #0316 - $35 USD
Smell my feet thru these lovely socks - E-mail me to order


---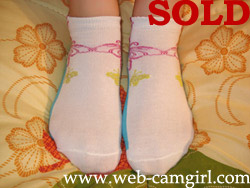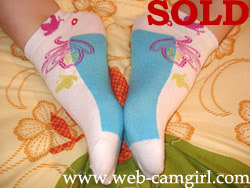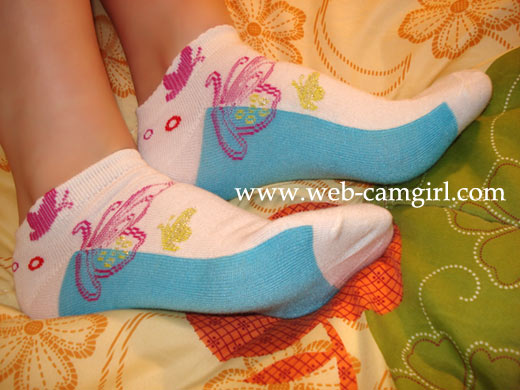 Item #0333 - $35 USD
Blue and white socks - E-mail me to order


---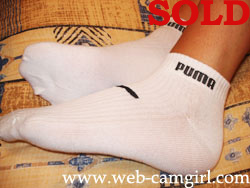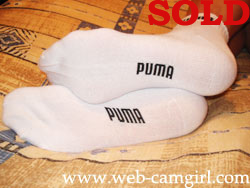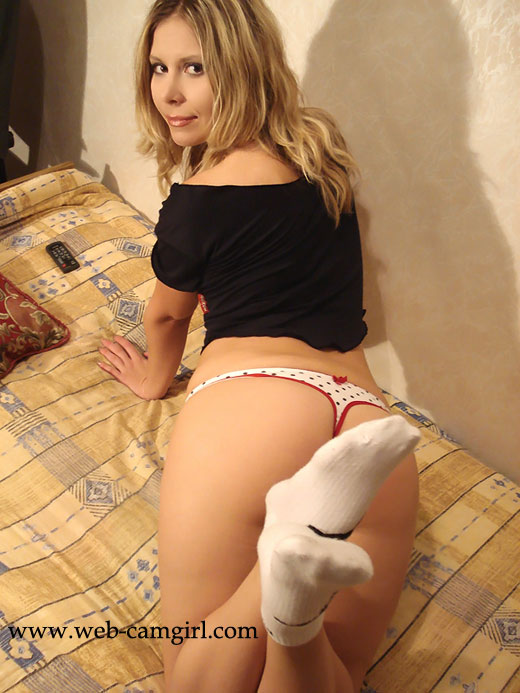 Item #0258 - $35 USD
Popular white socks E-mail me to order


---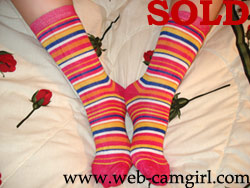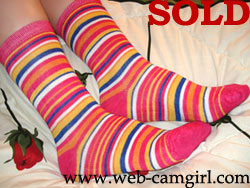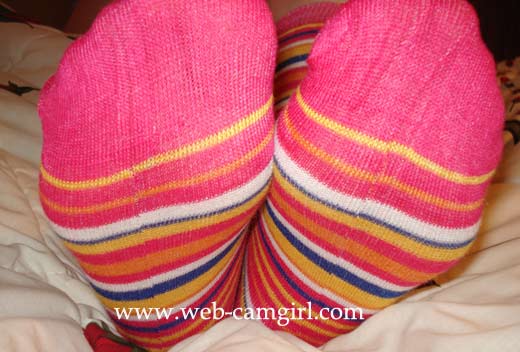 Item #0311 - $35 USD
Long socks aren't so easy to get smellier than ankle socks ;) - E-mail me to order


---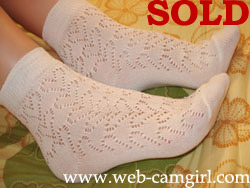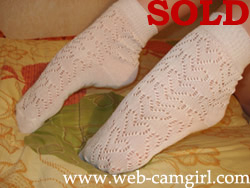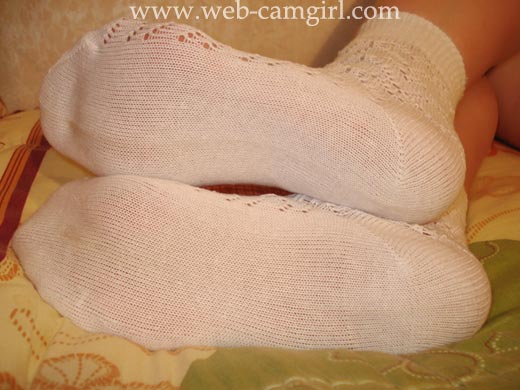 Item #0331 - $35 USD
Super sweet milky socks with sexy holes for foot breathing ;) - E-mail me to order


---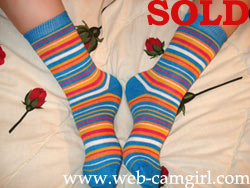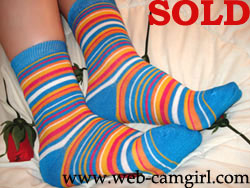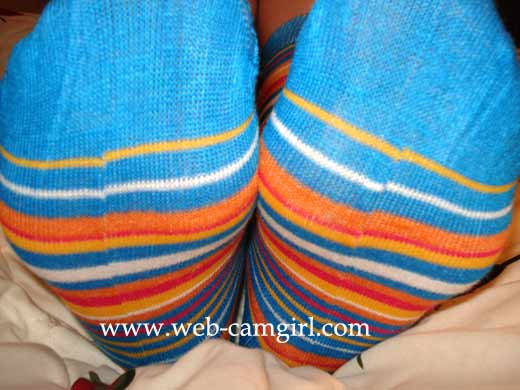 Item #0317 - $35 USD
Other striped long socks - E-mail me to order


---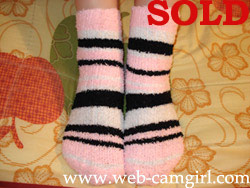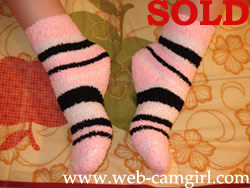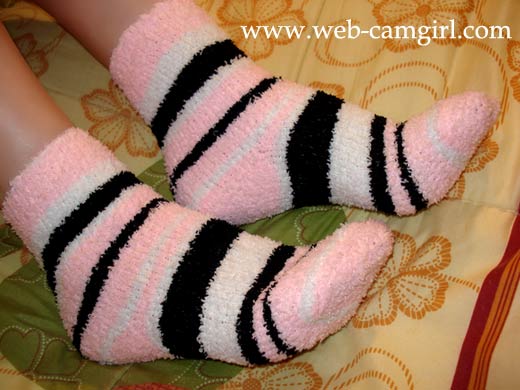 Item #0337 - $35 USD
Warm, fuzzy socks - E-mail me to order


---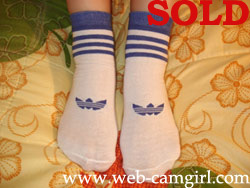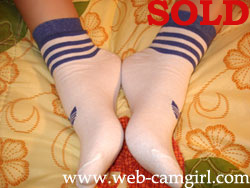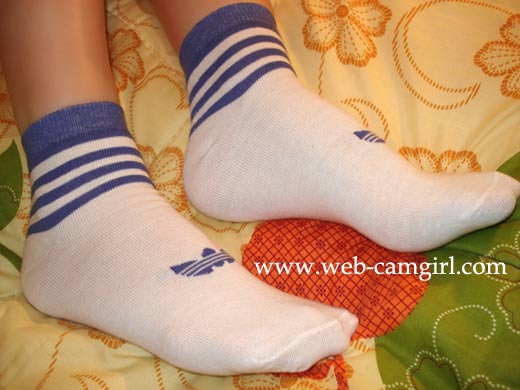 Item #0334 - $35 USD
Sporty white socks good to wear with sneakers - E-mail me to order


---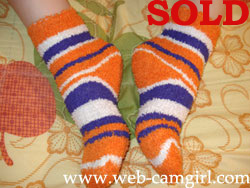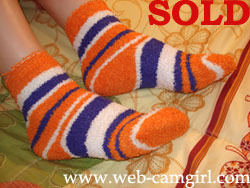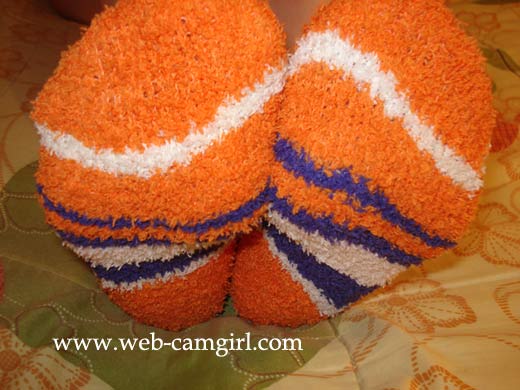 Item #0338 - $35 USD
Warm, fuzzy socks - E-mail me to order


---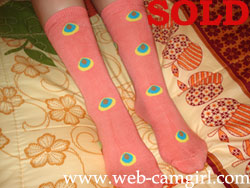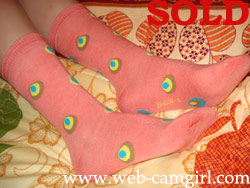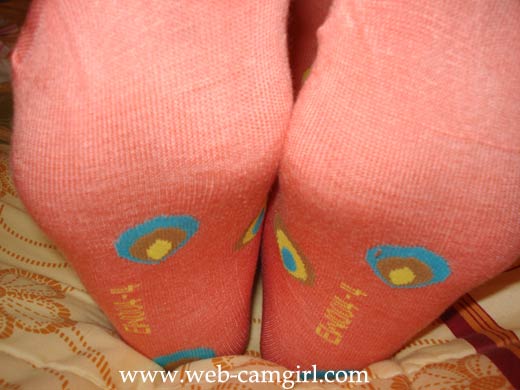 Item #0308 - $35 USD
Cute long socks 'peacock eye' ;) - E-mail me to order


---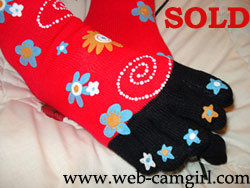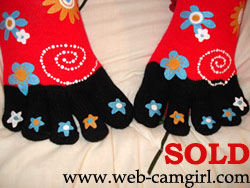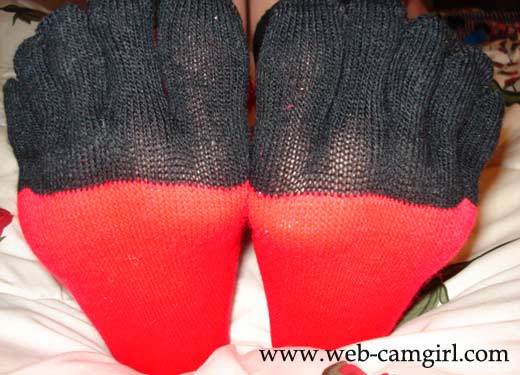 Item #0314 - $35 USD
Bright and hot toe socks - E-mail me to order


---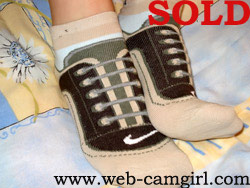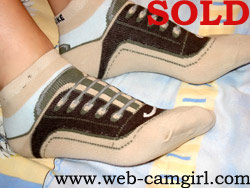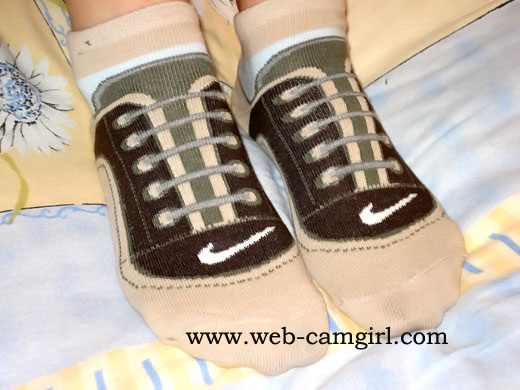 Item #0291 - $35 USD
Socks with a look as snickers. For guys who have a footwear fetish - E-mail me to order


---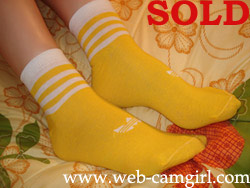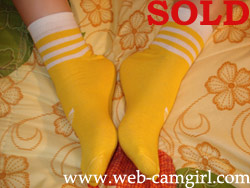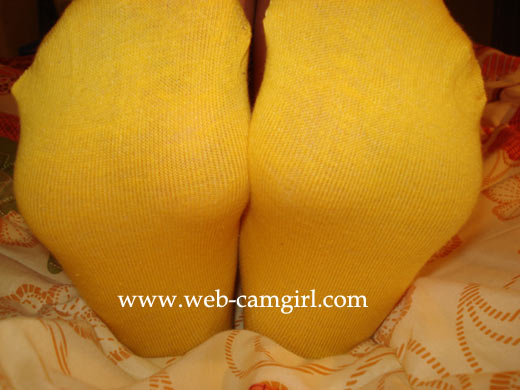 Item #0335 - $35 USD
Used sport socks (yellow). Used yellow sport socks for sale - E-mail me to order


---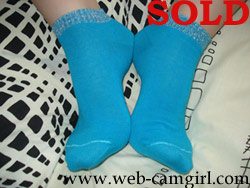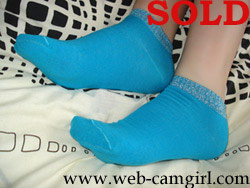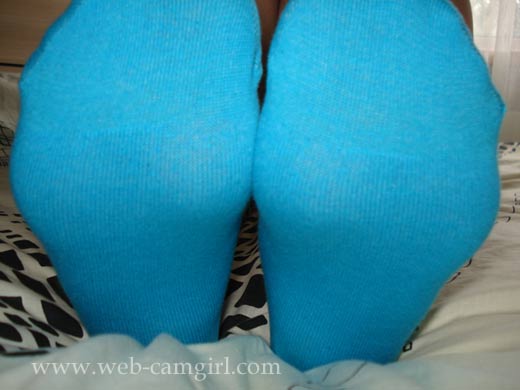 Item #0344 - $35 USD
Blue socks. Smelly and well worn after gym - E-mail me to order


---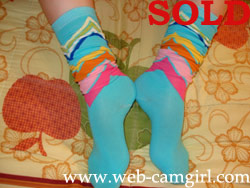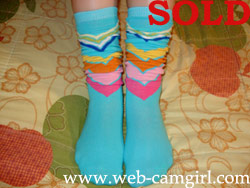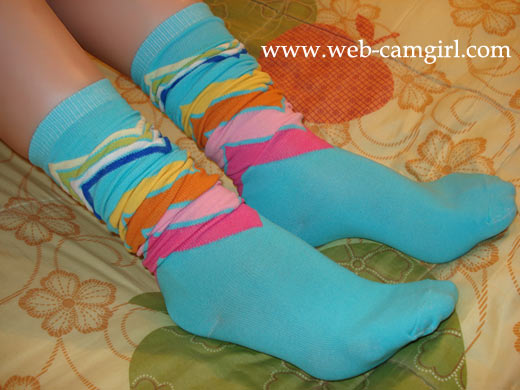 Item #0329 - $35 USD
Very interesting high socks with arrows - E-mail me to order


---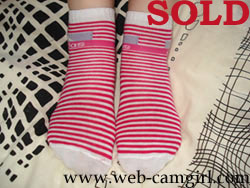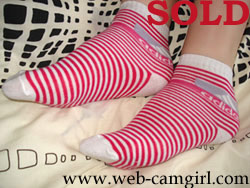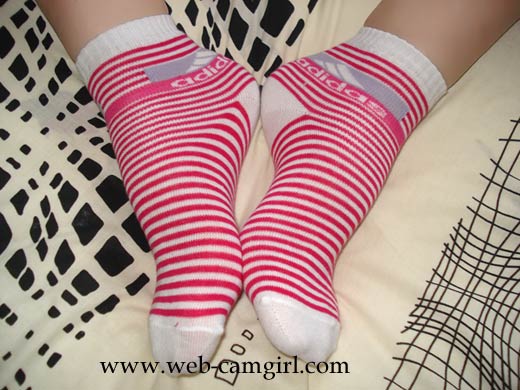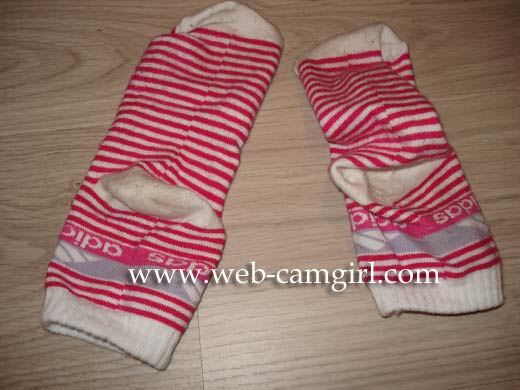 Item #0343 - $35 USD
Dirty striped socks with photos - E-mail me to order


---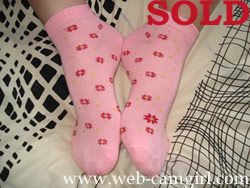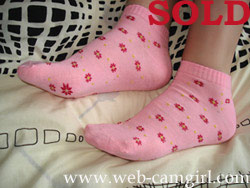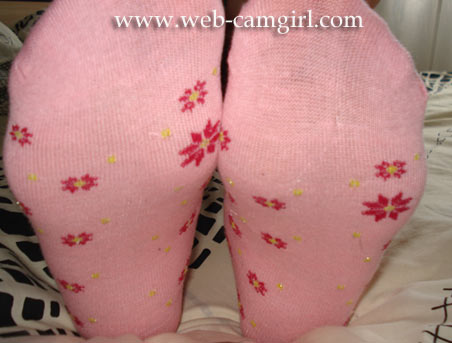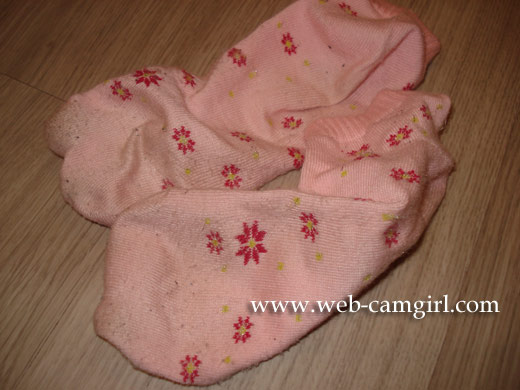 Item #0341 - $35 USD
Dirty soles pink socks with photos - E-mail me to order


---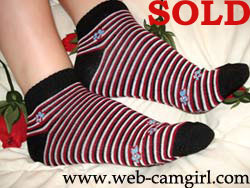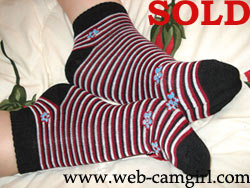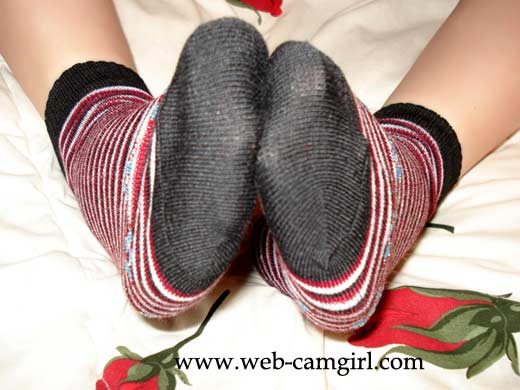 Item #0313 - $35 USD
Black socks with small flowear ready to be worn - E-mail me to order


---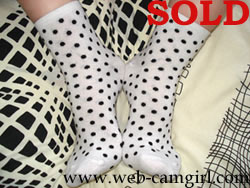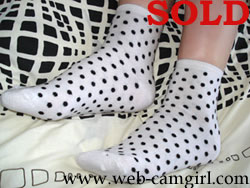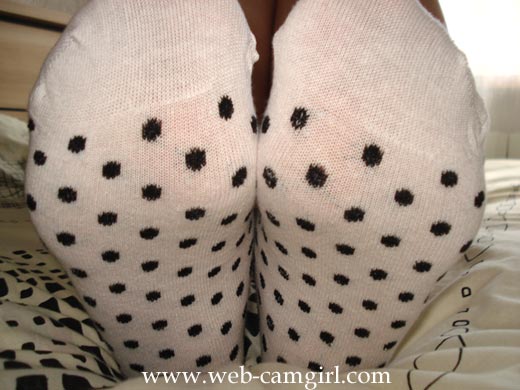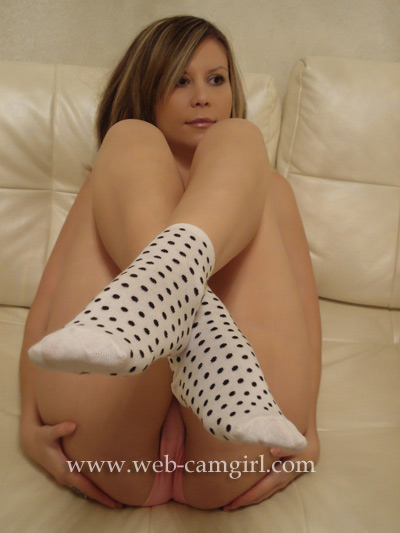 Item #0346 - $35 USD
My stinky polka dot sox - E-mail me to order


---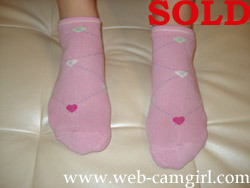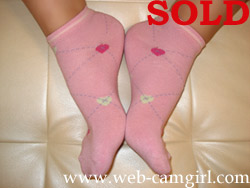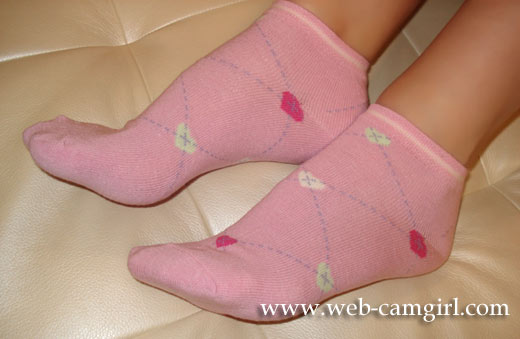 Item #0350 - $35 USD
Light pink girly socks on sale - E-mail me to order


---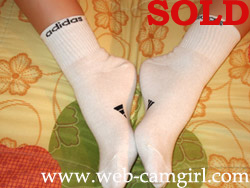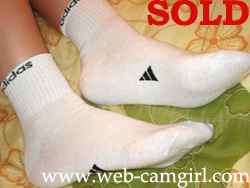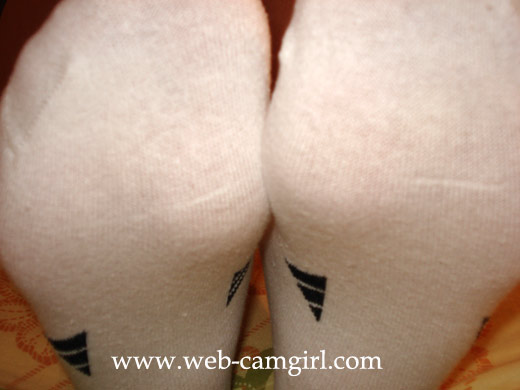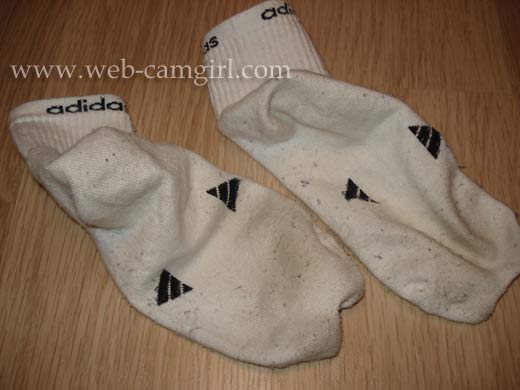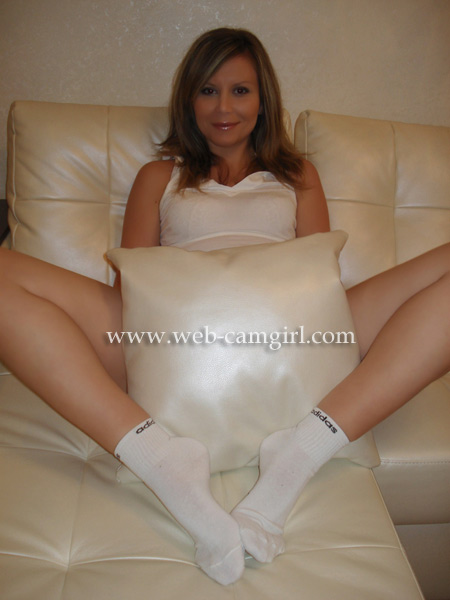 Item #0306 - $35 USD
Sweet scented female socks for sale - E-mail me to order


---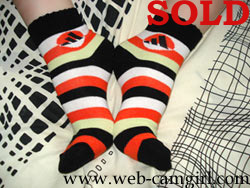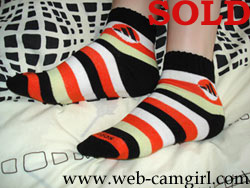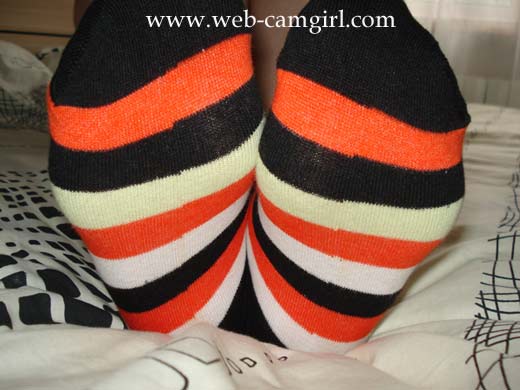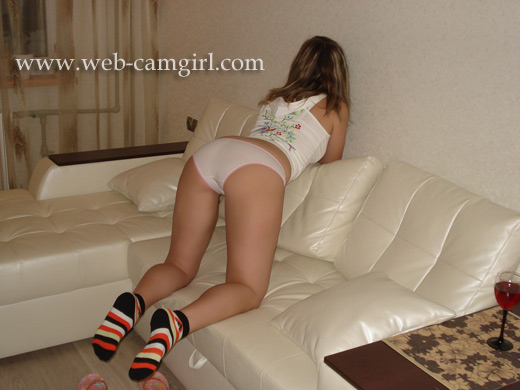 Item #0340 - $35 USD
My worn striped socks. Sweat soaked female socks for sale - E-mail me to order


---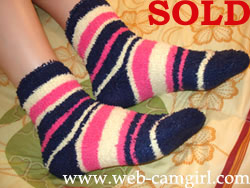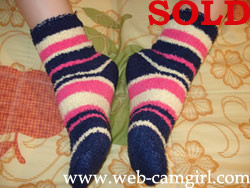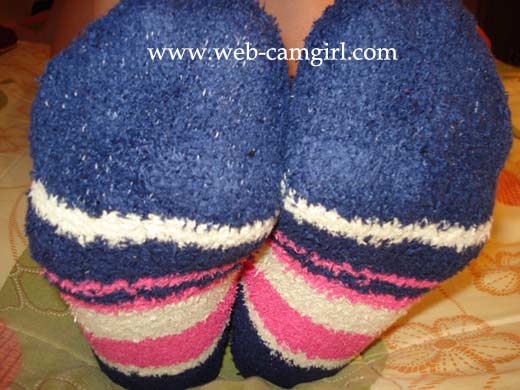 Item #0336 - $35 USD
Warm socks - E-mail me to order


---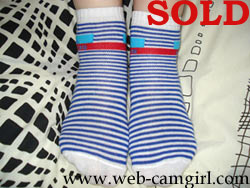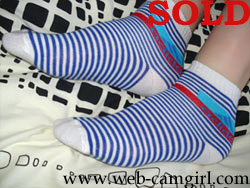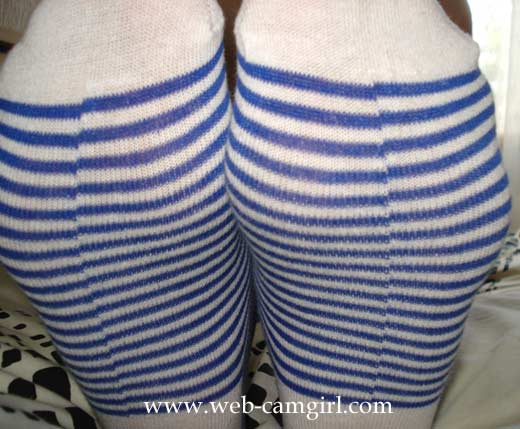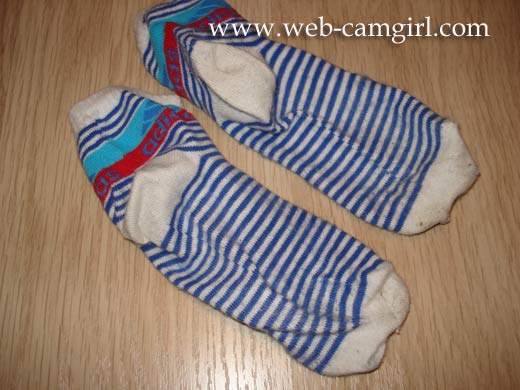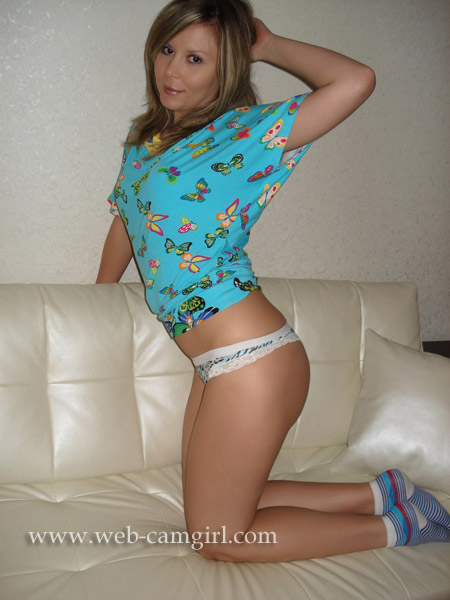 Item #0348 - $35 USD
Sexy striped blue and white sox - E-mail me to order


---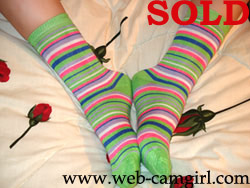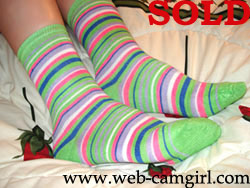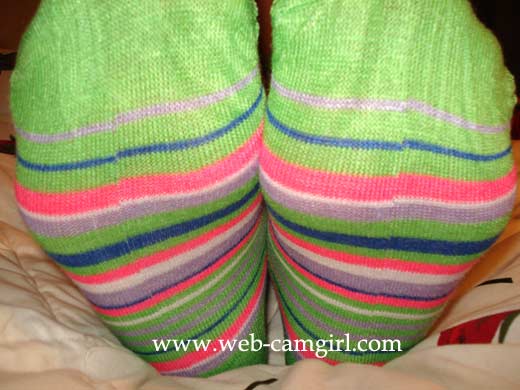 Item #0312 - $35 USD
Just a pair of sexy green socks - E-mail me to order


---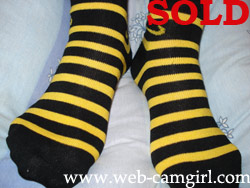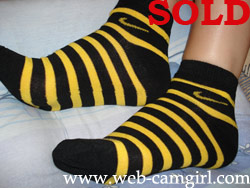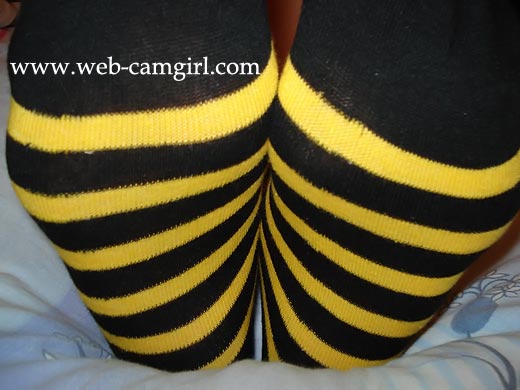 Item #0282 - $35 USD
Black and yellow used socks. Karina bee socks ;) - E-mail me to order


---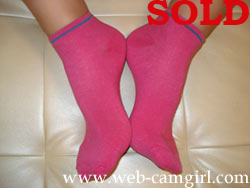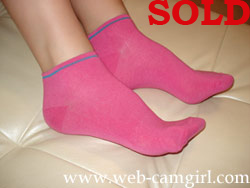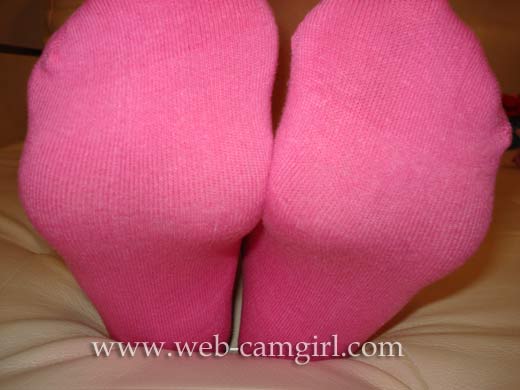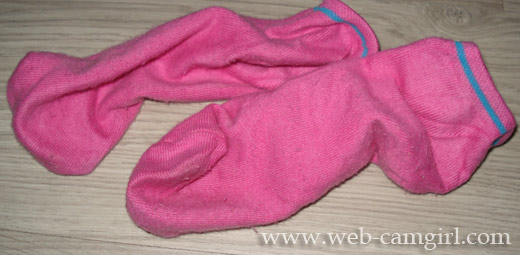 Item #0351 - $35 USD
Worn red-pink socks - E-mail me to order


---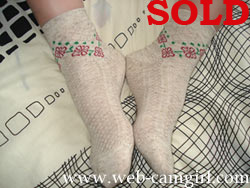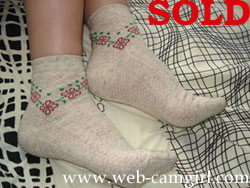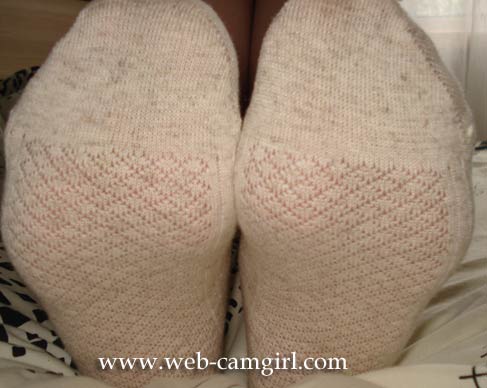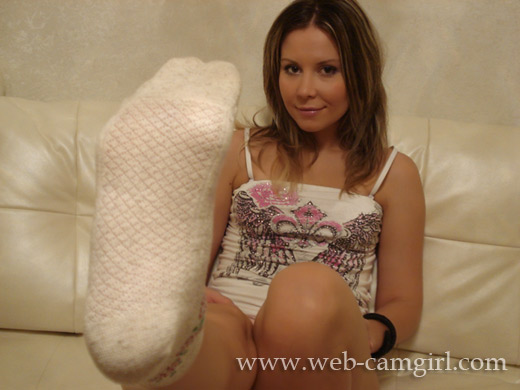 Item #0339 - $35 USD
Dirty female flax socks - E-mail me to order


---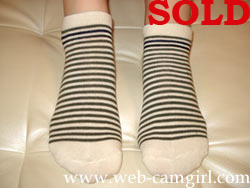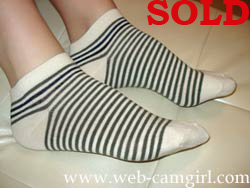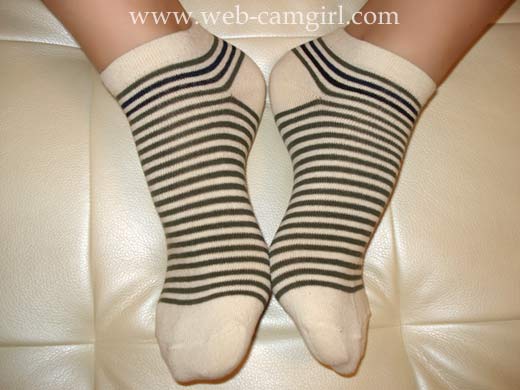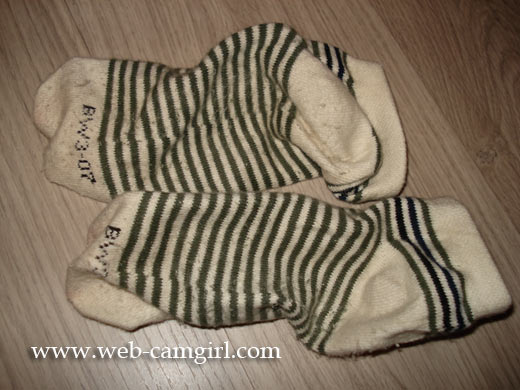 Item #0352 - $35 USD
Dirty ankle socks fetish. Smell my socks! - E-mail me to order


---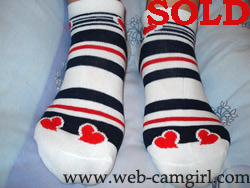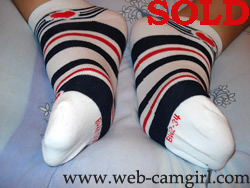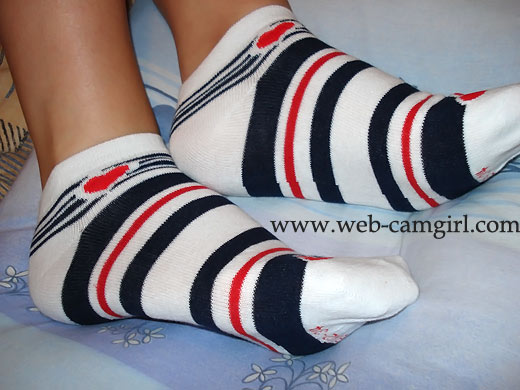 Item #0283 - $35 USD
Awesome socks with cute hearts. Good for any romantic guy ;) - E-mail me to order


---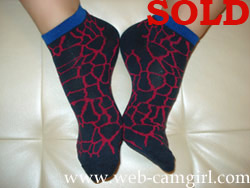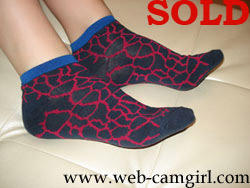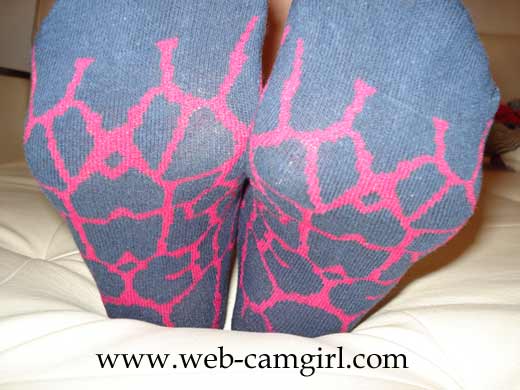 Item #0353 - $35 USD
Hot socks as a lightning - E-mail me to order


---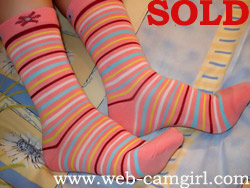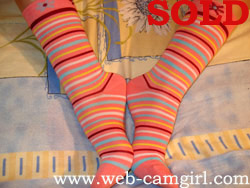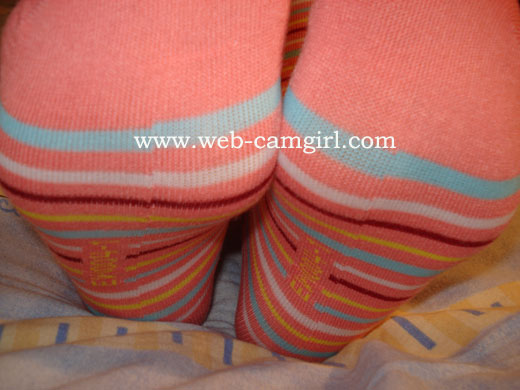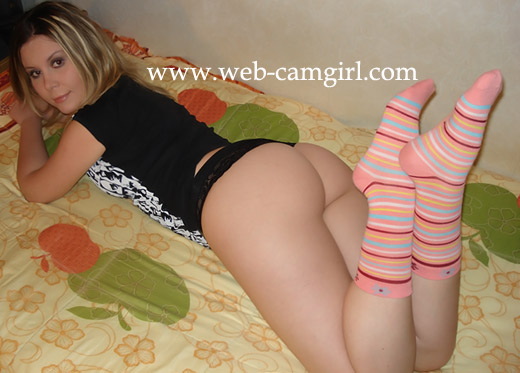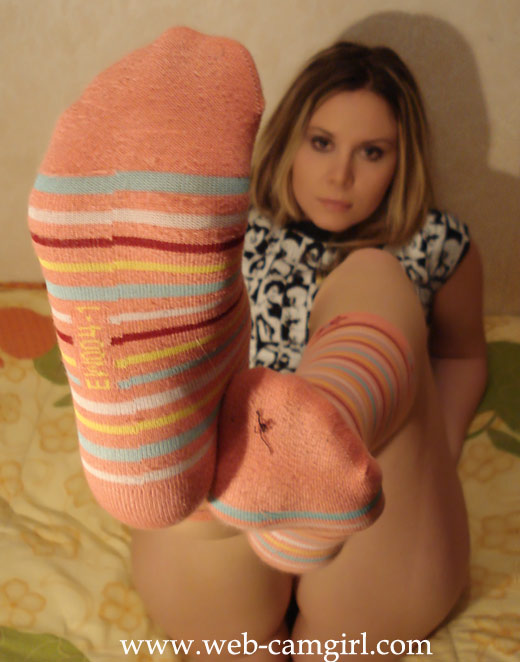 Item #0288 - $35 USD
Buy my nice orange socks and smelly my feet - E-mail me to order


---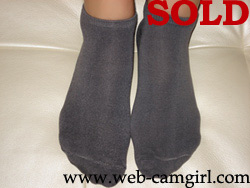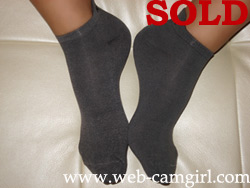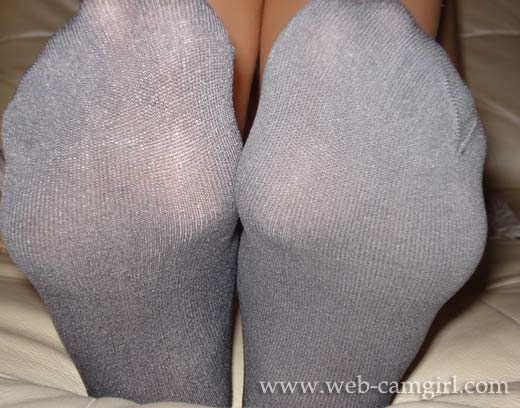 Item #0364 - $35 USD
Dark gray ankle socks - E-mail me to order


---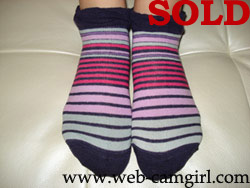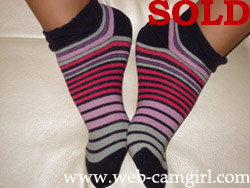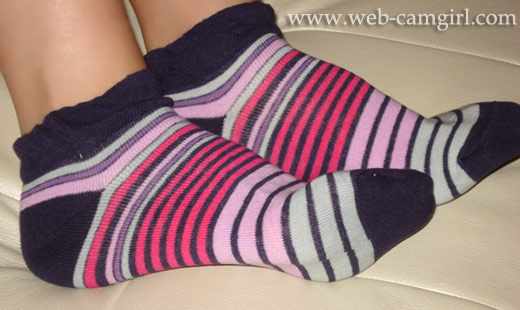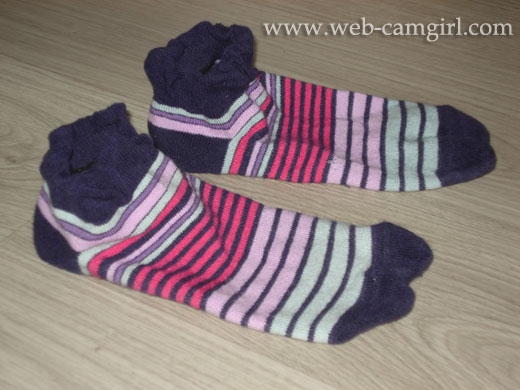 Item #0363 - $35 USD
Tell me how you want them to be worn - E-mail me to order


---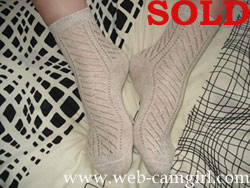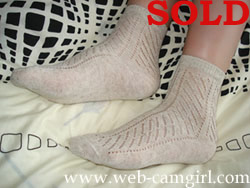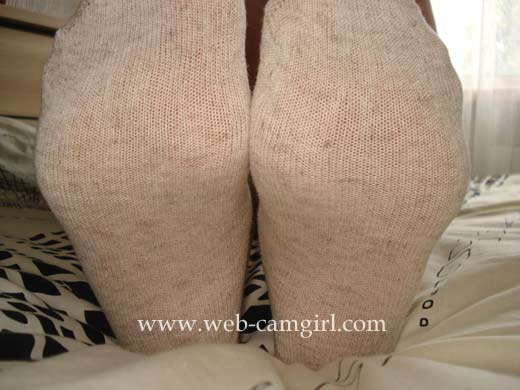 Item #0342 - $35 USD
Used panties with photos and video - E-mail me to order


---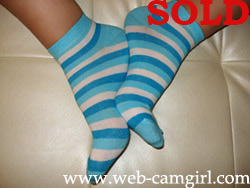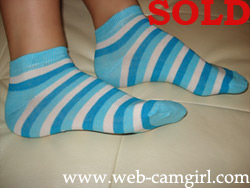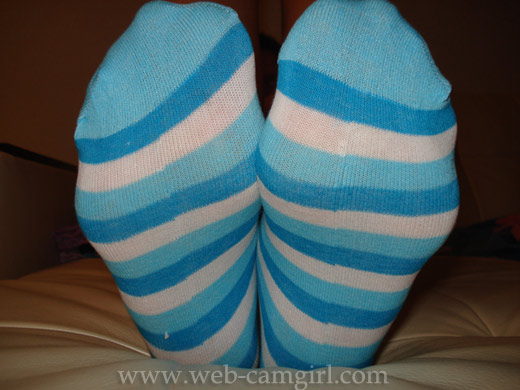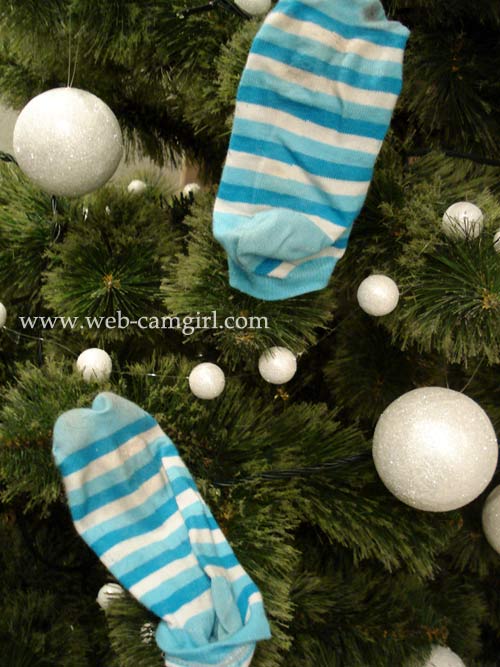 Item #0359 - $35 USD
Used socks as a Christmas gift - E-mail me to order


---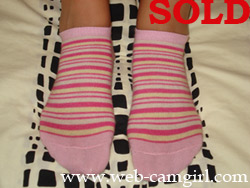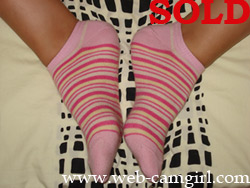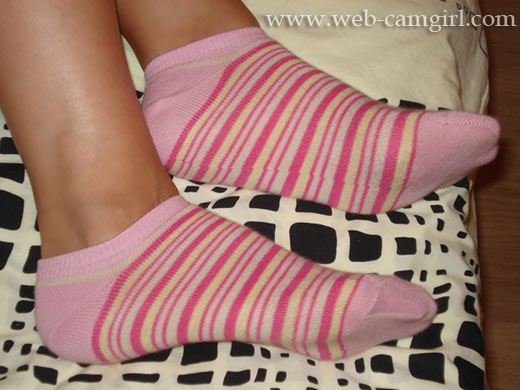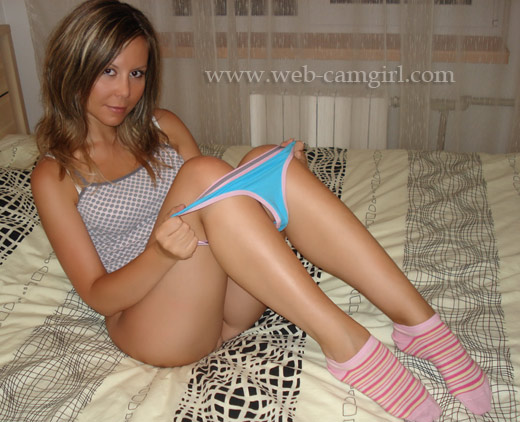 Item #0355 - $35 USD
Pink socks and blue panties - E-mail me to order


---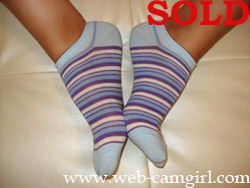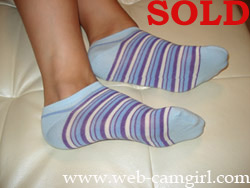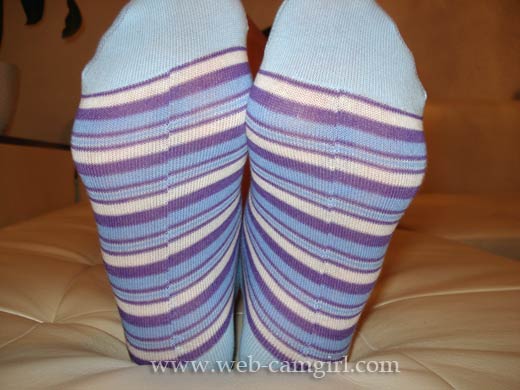 Item #0356 - $35 USD
Other sweet pair. Let me know if you want them - E-mail me to order


---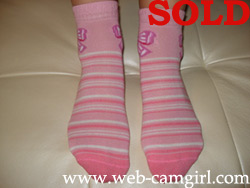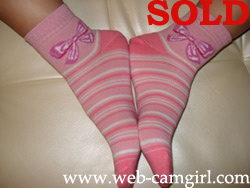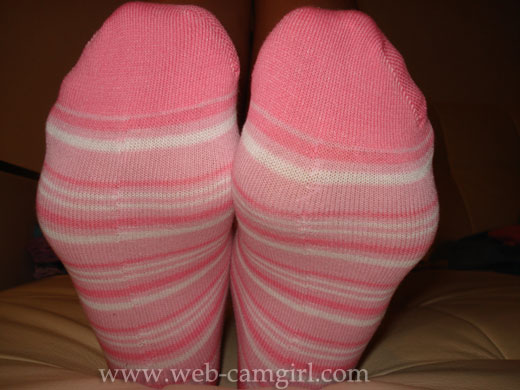 Item #0358 - $35 USD
I will make them worn and smelly for you! - E-mail me to order


---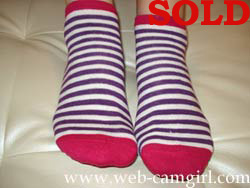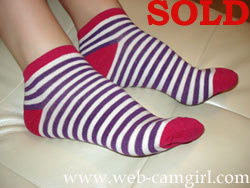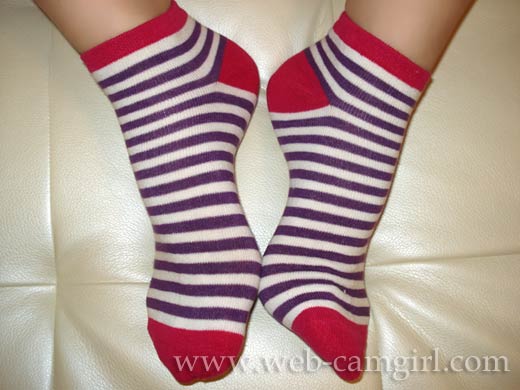 Item #0354 - $35 USD
Selling smelly socks to satisfy your fetish - E-mail me to order


---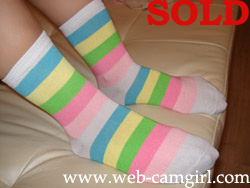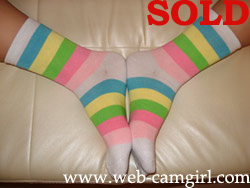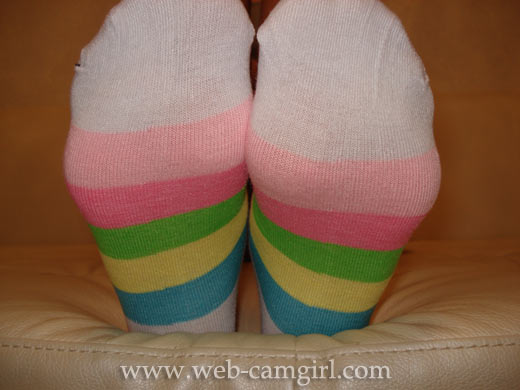 Item #0365 - $35 USD
Very sexy and colorful worn socks - E-mail me to order


---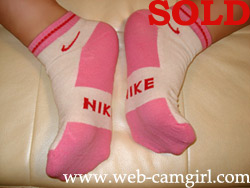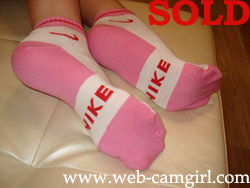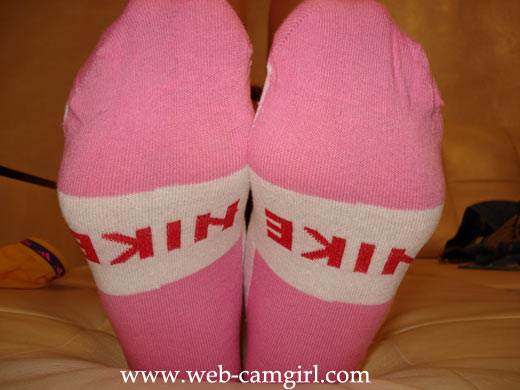 Item #0368 - $35 USD
Short sporty ankle socks (white and pink) - E-mail me to order


---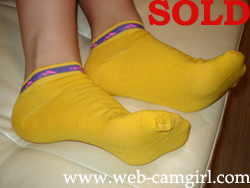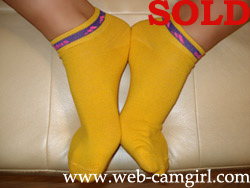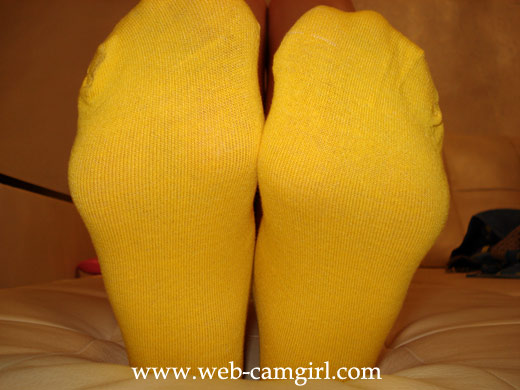 Item #0367 - $35 USD
Yellow socks are ready to be well worn for you - E-mail me to order


---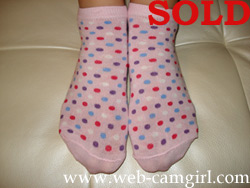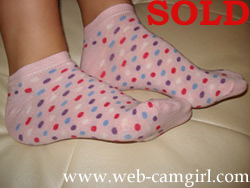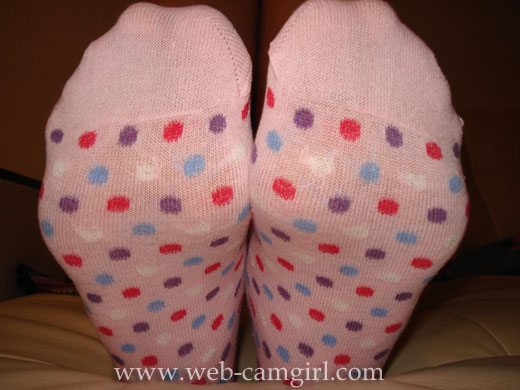 Item #0362 - $35 USD
Are you into buying my used socks? Buy a pair of my used socks to smell - E-mail me to order


---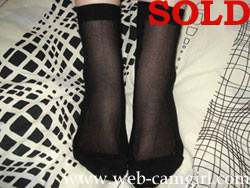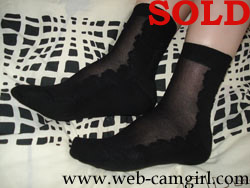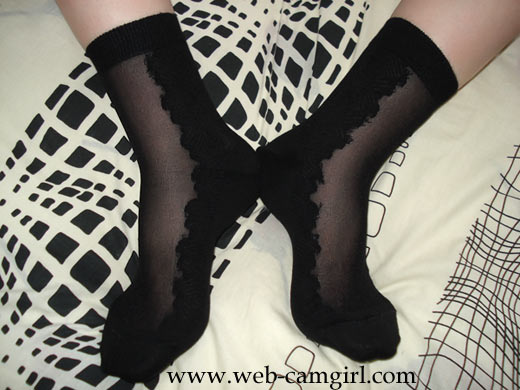 Item #0345 - $35 USD
A mix of cotton and nylon material in these socks - E-mail me to order


---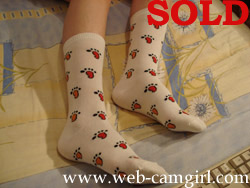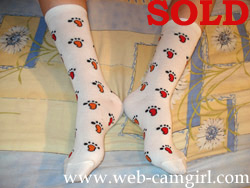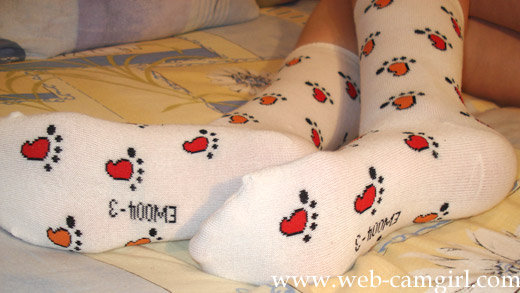 Item #0270 - $35 USD
Long enough white socks - E-mail me to order


---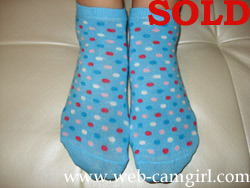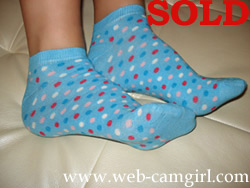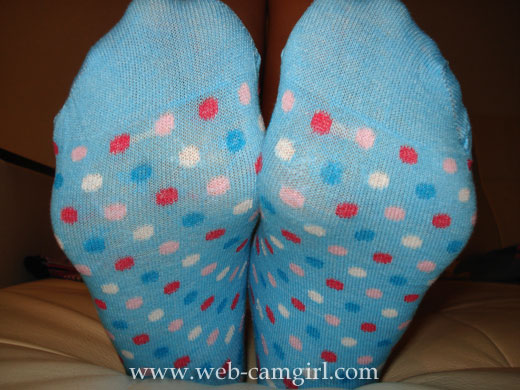 Item #0361 - $35 USD
My sweet socks as teen girls wear. Buy them smelly - E-mail me to order


---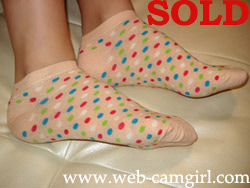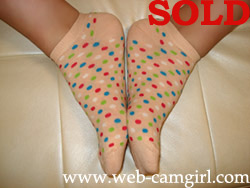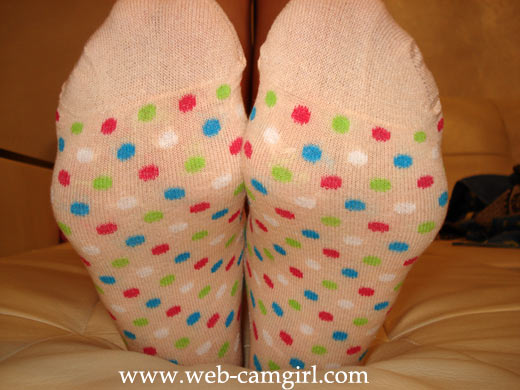 Item #0366 - $35 USD
Light color socks with sexy polka dots - E-mail me to order


---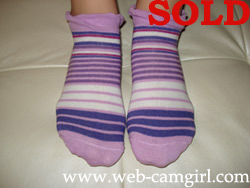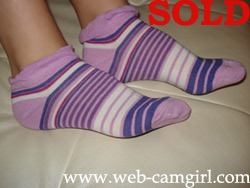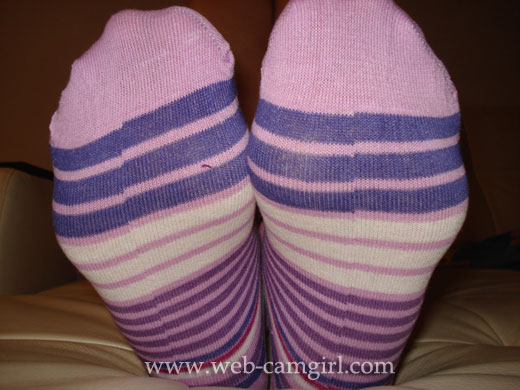 Item #0360 - $35 USD
Buy a pair of used socks from my website. Sexy purple socks - E-mail me to order


---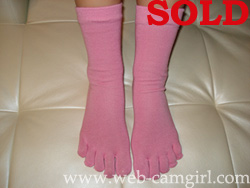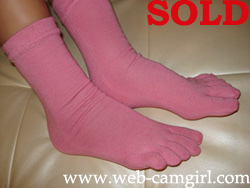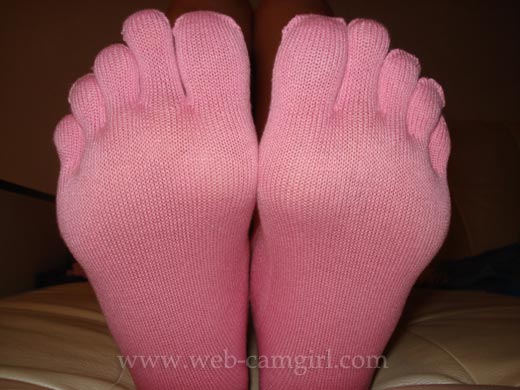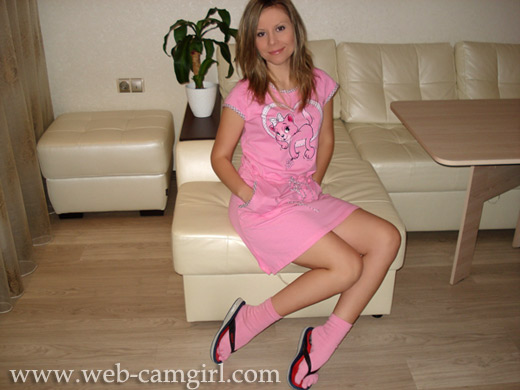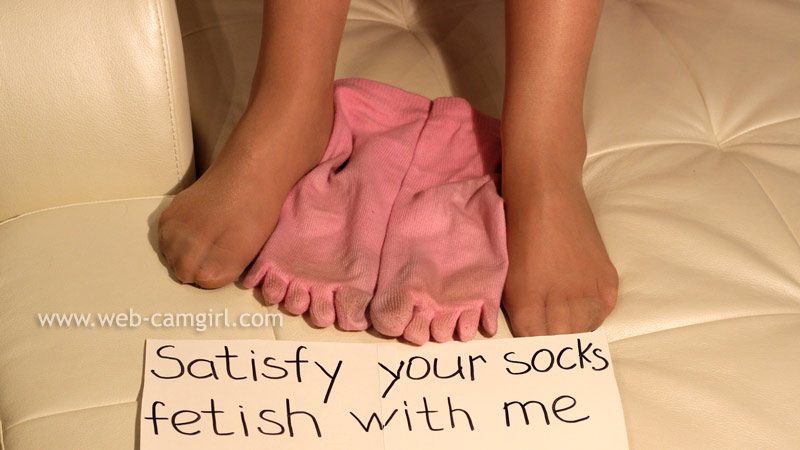 Item #0357 - $35 USD
My used toe socks for sale. Smell my every toe! - E-mail me to order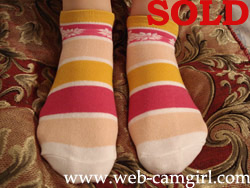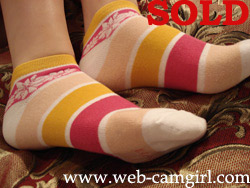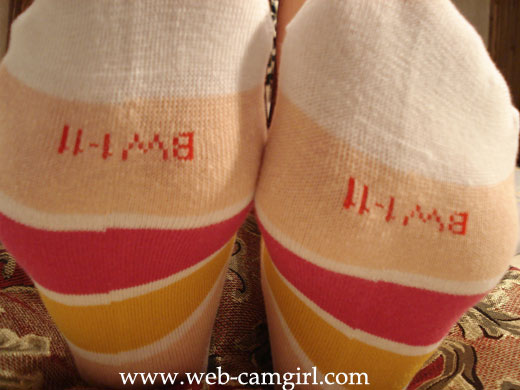 Item #0278 - $35 USD
Dirty striped socks. My used sox for sale. - E-mail me to order


---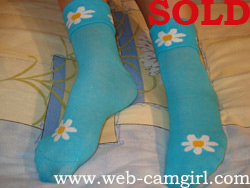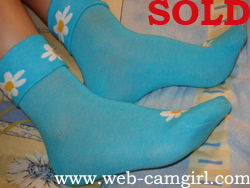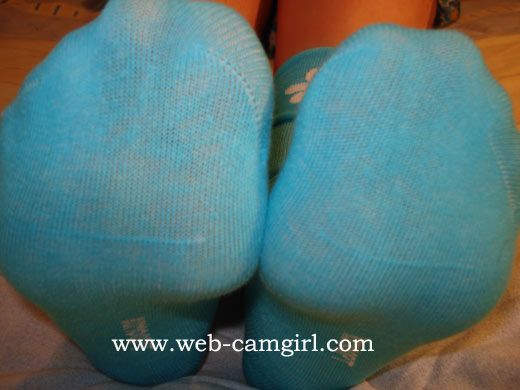 Item #0287 - $35 USD
Foot scented socks. Buy online my dirty socks - E-mail me to order


---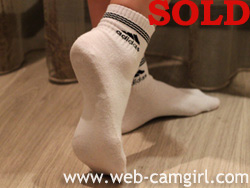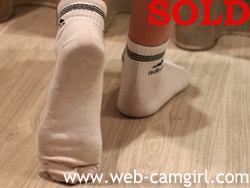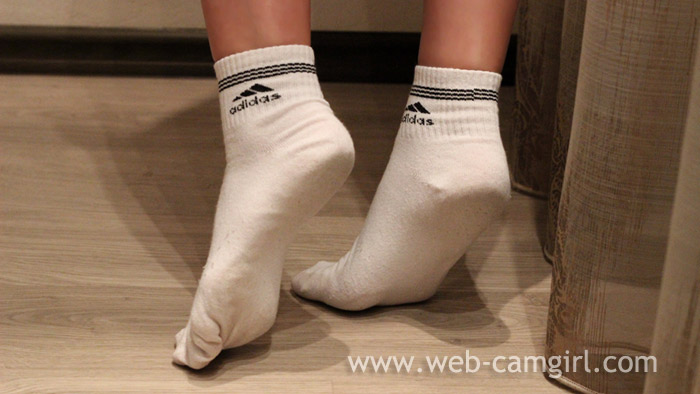 Item #0369 - $35 USD
White sport socks - E-mail me to order


---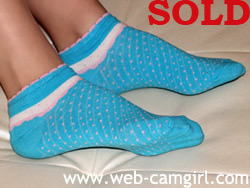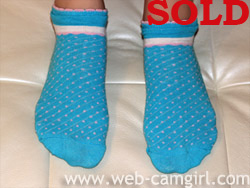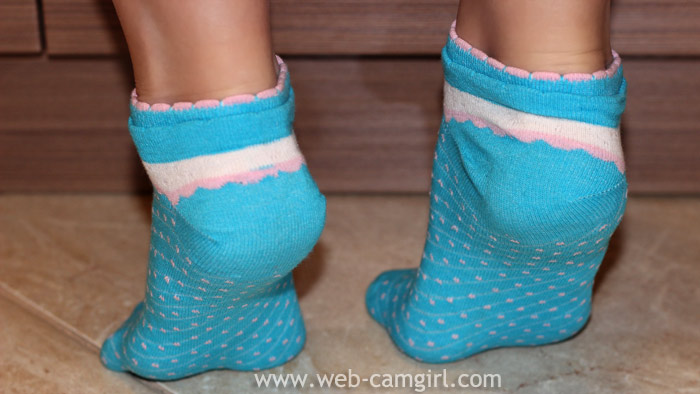 Item #0370 - $35 USD
Sexy blue ankle socks - E-mail me to order


---


If you have any additional order details and special requests, DON'T BE SHY !!! Share your fantasy with me.
Contact me via my contact form, or email if we have previously corresponded, and I will reply usually within 24 hours.


By sending this message, you are confirming that you are at least 18 years of age or older

Powered by

EMF
Online Survey