Look at my pee soaked panties under these jeans.
There is no way to pee thru jeans having panties wet. Unless to wear no panties beneath! I like to wear panties as I sell pee drenched panties. There are many men who like to see how a girl gets wet of peeing. You find it very sexy and I need to tell you it feels sexy. If feels wrong, but sexy. LOL I feel the feeling I am doing something wrong, but same time it's so warm down there and I can rub my clit thru jeans once it's very warm and it feels so good!

I can make my jeans soaked without wearing panties. It's naughty, I know! I receive custom orders to take the photos peeing thru jeans or shorts, so you can see a very sexy wet spot of my golden nectar! You can ask me to pee through any panties I have available for sale. I am a used panty seller and I sell more panties than pee through jeans, but if it makes you horny seeing my piss drenched jeans I am okay about it.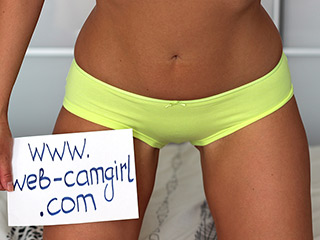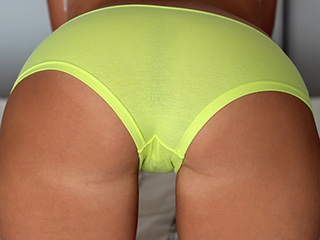 Item #0461 - $40
Hot neon yellow pantys - E-mail me to order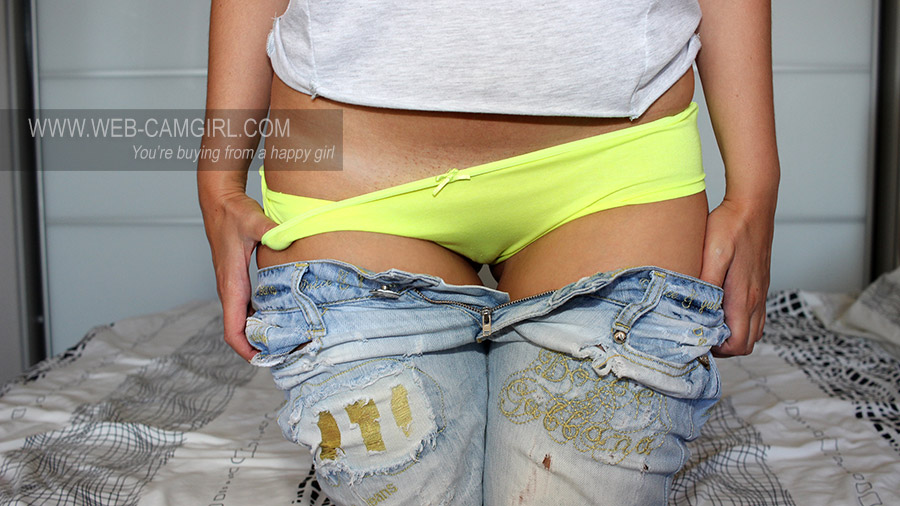 (I am the real deal used panty seller. Order your personalized

photos in panties you buy!)

---
Peed in jeans in the bathroom
Are you ready to see these jeans and panties wet of my yellowish sexy river? I like to do it in the bathroom as it isn't fun to clean everything in a living room. So find a photo of me wetting these panties and jeans. I can tease you by sending you oe photo a day to make you go insane of anticipation seeing more wetness. It is fun and I like when you feel instant hard on after you see an new incoming message from me with an attachment sign. You know there is a new photo of me and it's time to masturbate! he-he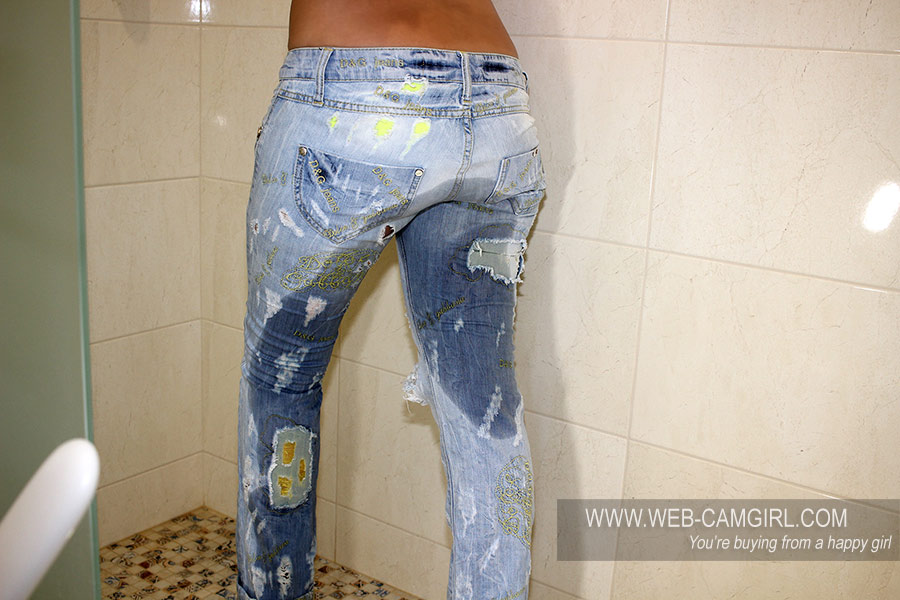 A photo of me in the bathroom and my jeans after I peed in them.
---
Peed in jeans skirt
Not only sexy when I pee through a regular jeans, but a jeans skirt. It doesn't get wet of my pee as I pull it up and my pee flows on my legs, not a skirt, but I find it sexy to wear something else, not just panties to make you guys addicted to me. I can pull it up and keep as is, so you will not see anything is drenched, but it's very intimate to see a flow down my legs. Then, I can pull up a skirt and show you a very nice sexy wet spot close to my pussy. I know you want to know how it feels. It feels awesome and wet. LOL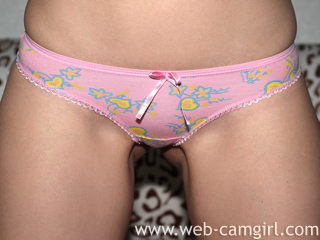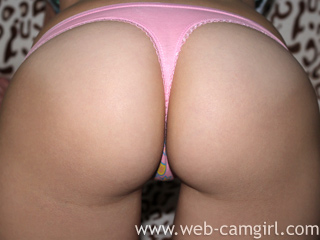 Item #0456 - $40
Used pee drenched pink thongs. Very girly and cute! - E-mail me to order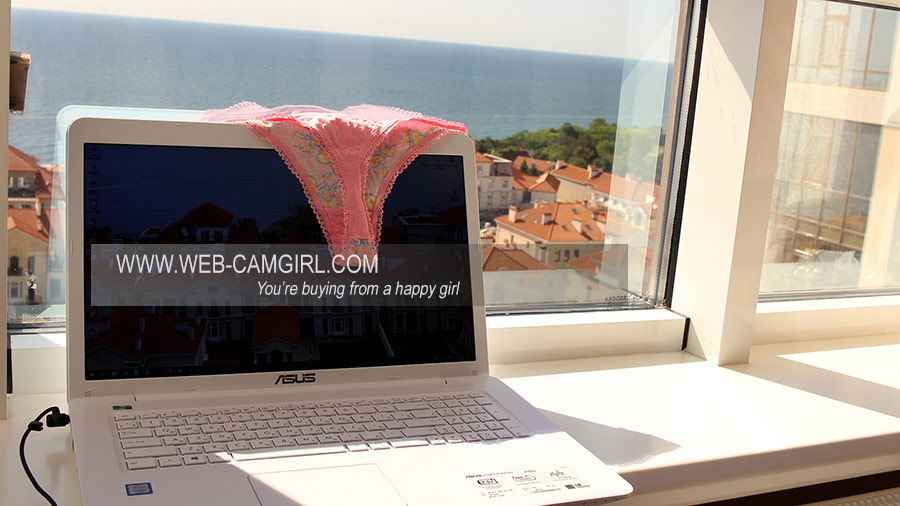 I make my thongs dry before I ship them.
---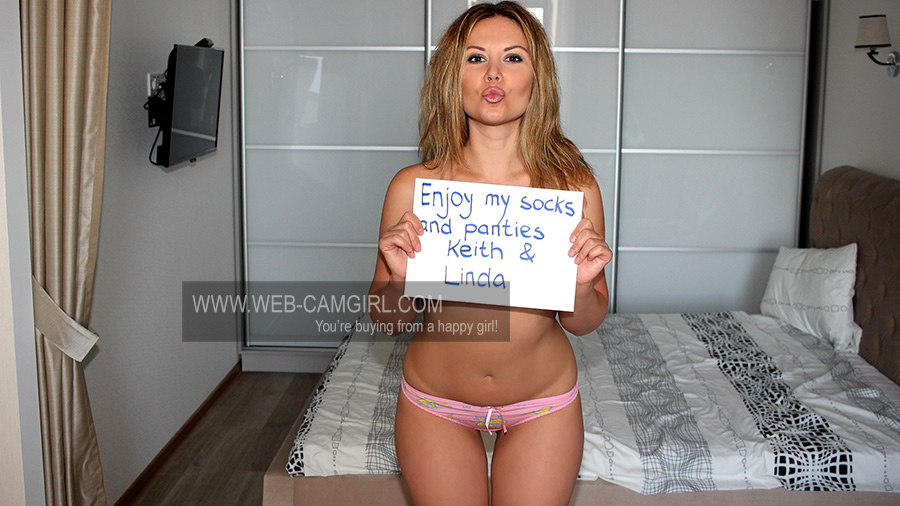 You will receive a verification photo in pee soaked panties you buy from me. I am the real deal.
---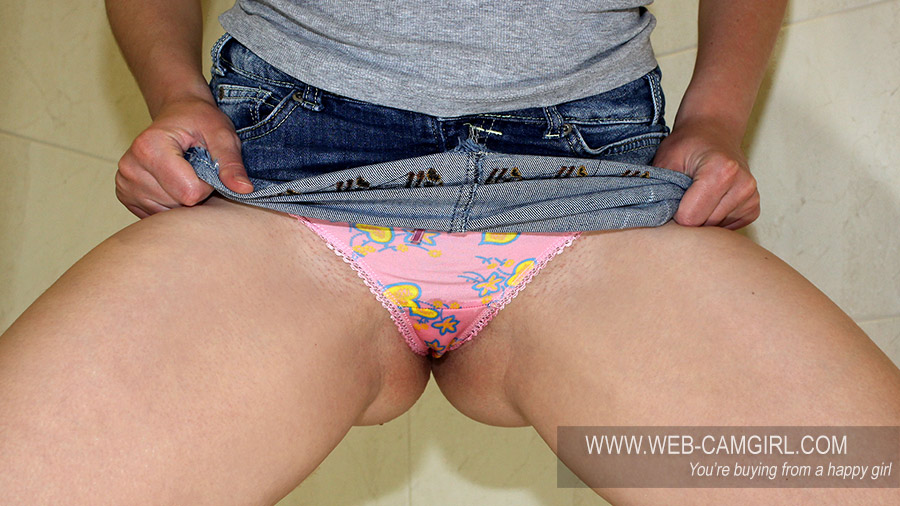 Look down my jeans skirt to see a sexy wet spot of peeing thru these pink thongs.
---
How to order my pee drenched panty or buy peeing photos?
You should write me a message and let me know what you like. You can choose any used panties I have available for sale and I will make them pee soaked for you. I will be your personal pee Goddess.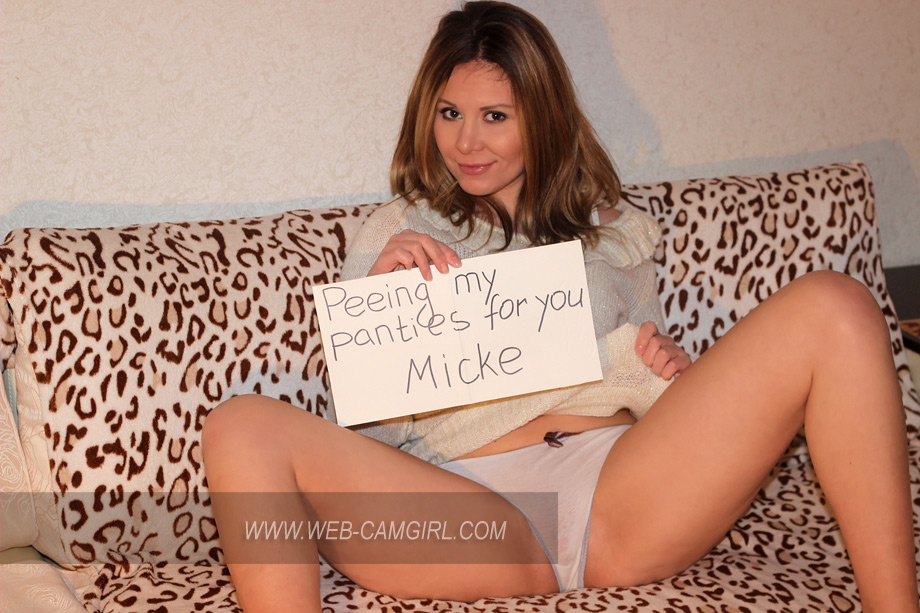 Stop your restless wandering. You have found your pee harbor.
I'm a real girl, not a robot, and I spend much time and effort making this website a place you enjoy visiting. My visitors keep coming back year after year, so I do know what you want to see. Each page takes days to create and set up. I have been good to you over the years, and would like to continue. Now it's your turn to be good to me.