Story #7. An Adoring Admirer's Story About Used Panties He's Bought
I would like to share the story of my relationship with Karina, Panty Princess, and my first pair of her dirty panties. There was a certain something about her web site that made me keep going back, and I soon joined her Members' section. It was to do with Karina's breathtaking beauty and sexiness, but not just that, because there are many very attractive panty sellers out there. I think that it was also the thought that she seemed to be an intelligent, empathic woman, who understands her clients, and treats them as individuals. That has certainly proved true for me.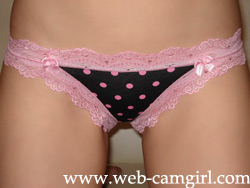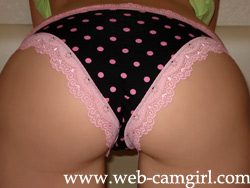 Karina sent me a warm welcoming email within a few hours of my joining, was amused by the speed and enthusiasm of my reply; and what has become a regular and much appreciated correspondence between us started. I was very excited at the thought of buying a pair of her worn panties, and quickly made my selection. Karina was delighted by my eagerness, and told me that she would feature the panties in my personalised introductory photo. If a member has not chosen a pair of panties, that's OK. Karina will still send him a personalised photo of welcome.

I explained to Karina that my big desire was to worship her dirty panties, and this seemed a good way of worshipping her too. I told her that I am naturally submissive to sexy confident women, and that she seemed to be my ideal Panty Goddess. Karina is very comfortable in this role, and adopts it naturally, without losing her human touch and sometimes wicked sense of humour. She told me that she has quite a few regular buyers who are submissive to her, and treat her as their Goddess, and she loves this. However, she relates to every member and buyer as an individual, and does not expect or require them to play at being submissive if that is not their thing.

Karina let me know that there would be a short delay before she could create my photo, because her mom was visiting her for a few days, and they wanted to spend all the time together. In addition, Karina informed me that she had a few panty buyers in the queue ahead of me (I think it was 4 or 5), so it would be about a couple of weeks before she would be wearing my pair for me.

I must say that already I was impressed by Karina's open, friendly and empathic approach, and very excited as the reality dawned on me that she would soon be putting on my chosen pair of panties, and sending them to me to worship. A delicious sense of anticipation was building!

There are many videos and photos on Karina's Members' site, and I enjoyed myself browsing through them, amazed at times by her incredible beauty and sexiness, thrilled that I would soon have my own pair of her dirty panties to worship. A short word about these videos: Karina is quite the exhibitionist on camera, and she has no inhibition about displaying her completly naked body, and allowing us to see her lovely pussy, along with dozens of panties (worn and removed), and other things of sheer delight.

Karina's mom having returned home, my introductory photo soon arrived in my mailbox, and I was stunned at how cool and beautiful Karina looked, with her wry smile. I liked the sign she had decided upon, ordering me to 'Worship my dirty panty Ian'. Well, Karina, if you insist ;-)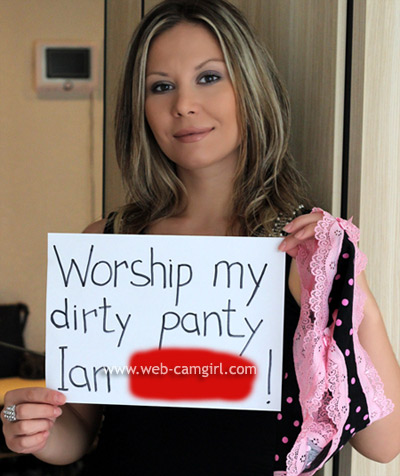 We corresponded regularly over the next few days, and then my heart raced when I read Karina's teasing announcement that she was about to wear my panties. It was so exciting for me to hear from her the next day about what she had been doing wearing them, ordinary everyday things made vivid because she was doing them wearing my panties. She mentioned that she had put them on in the morning without taking a shower, and it was a very hot day. My heartbeat raced when I considered the consequences of this ;-) Karina wore the panties the next day also, enjoying some time hanging out with friends by the river, drinking a beer, relaxing at home. Knowing what Karina had done while wearing the panties intensified the experience for me greatly.

My anticipation grew steadily over the next few days, the waiting making me feel both frustrated and excited. Knowing that the panties were in transit, I kept going to Karina's web site to view the photos and videos, fantasising about how I would behave when they arrived.

The big day duly came, and at last I held the small but very important package in my hand. I decided to wait until the late evening before opening it. This self-discipline was hard, but I wanted to devote my full attention to Karina's panties. Finally, I opened the envelope, and took out the small white paper container. Inside that was a tightly sealed transparent bag containing my cherished prize. I needed scissors to open it, and discovered another similar bag inside. Karina had done a fantastic job in sealing the panties to ensure freshness, and there was no chance that they had been opened in transit. Another careful snip of the scissors, and at last I prised Karina's panties out into my hands (which I am sure were by now trembling slightly).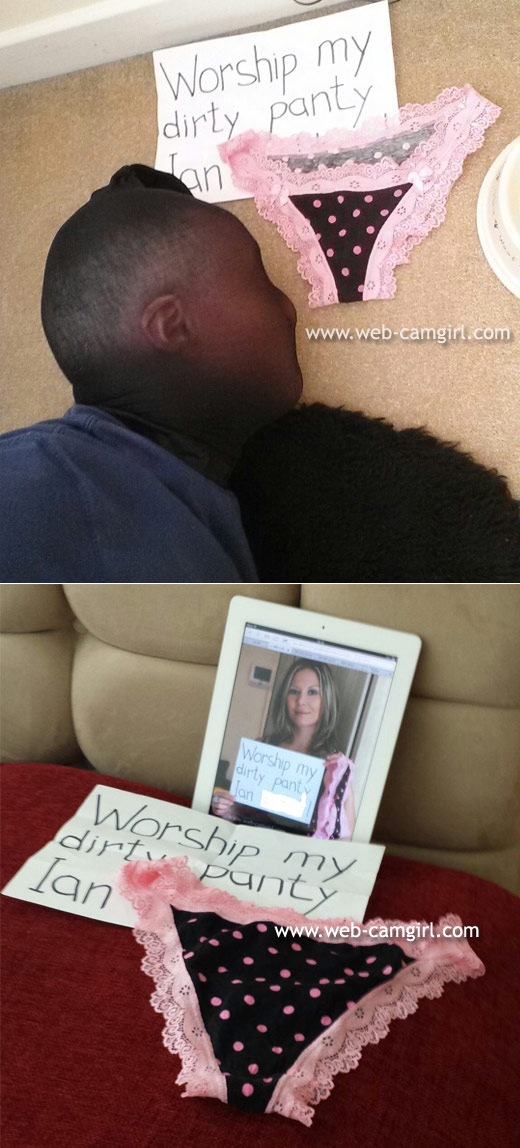 Oh, and Karina had also included something else in my package. I opened out the sheet of white paper, and there it was, the sign that Karina had posed with in my photo of welcome, commanding me to worship her dirty panties. Yes Mistress! I opened the panties out, and lay them on my bed to look at them. They were so pretty and feminine, with their pink lace trimming. I breathed in deeply, my nose just above them, and Karina's scintillating fragrance hit my senses for the first time. I opened the panties, to look inside, and my heart leapt spontaneously when I found that the gusset had stuck to itself in one place, a sign of how moist it had been when Karina packed the panties. I knelt by the bed, and placed the panties on my face, so that my nose was buried in the crotch area. Such bliss, after such a wait! Images of Karina's beautiful face and lovely body raced through my mind, as did my recollection of how she had spent her days wearing them. Caught up on a wave of desire, I started to stroke and rub myself, sniffing and licking the panties with the tip of my tongue, and exploded into orgasm in no more than a minute. This is remarkable for me, as I am now middle-aged, and usually these days take much longer to 'get my mojo rising'.

Powerful testimony to the almost magical invigorating qualities of Karina's worn panties! Yes folks, here's the proof, they really can raise the Dead ;-) And another thing: Karina had told me that I had to sleep on the floor when the panties arrived, as they were to 'sleep' in my bed as is appropriate for such a special house-guest. So I spent the night on the floor, with a rug, pillow, cushion, a light blanket and dog bowl of water, while Karina's cherished panties took their rightful place above me on the bed ;-)

Needless to say, I enjoyed the panties regularly over the next few days, noticing how the various aromas combined. There was the wonderful scent of Karina's pussy which the gusset had absorbed thoroughly (there were some little white marks, the residue of her lady juices, which were lovely to have). There was the subtle spicy scent of Karina's bottom, which was just as thrilling. And, perhaps because the weather had been so hot when she wore them, the panties were permeated with the sweet fresh fragrance of her sweat. We tend to denigrate the smell of old sweat, but when it is the sweat of a healthy young woman, such as Karina, it is as enticing as the finest perfume!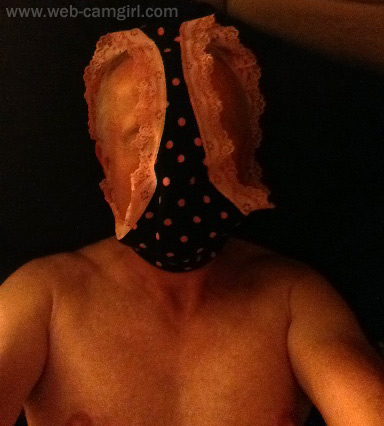 Karina had asked me to take some photos, if I was comfortable doing so, and I was happy to do what she asked. I enjoyed it in fact, because the act of doing so felt like another expression of my worship, and Karina was delighted by the results, which made me very happy.

As can be read from the above, my experience of getting to know Karina, and worshipping her panties, has been a thoroughly enjoyable and exciting one, and I have already ordered my next pair.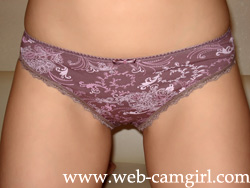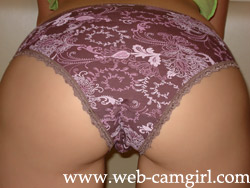 To be continued ...... ;-)

Another story - Choosing panties